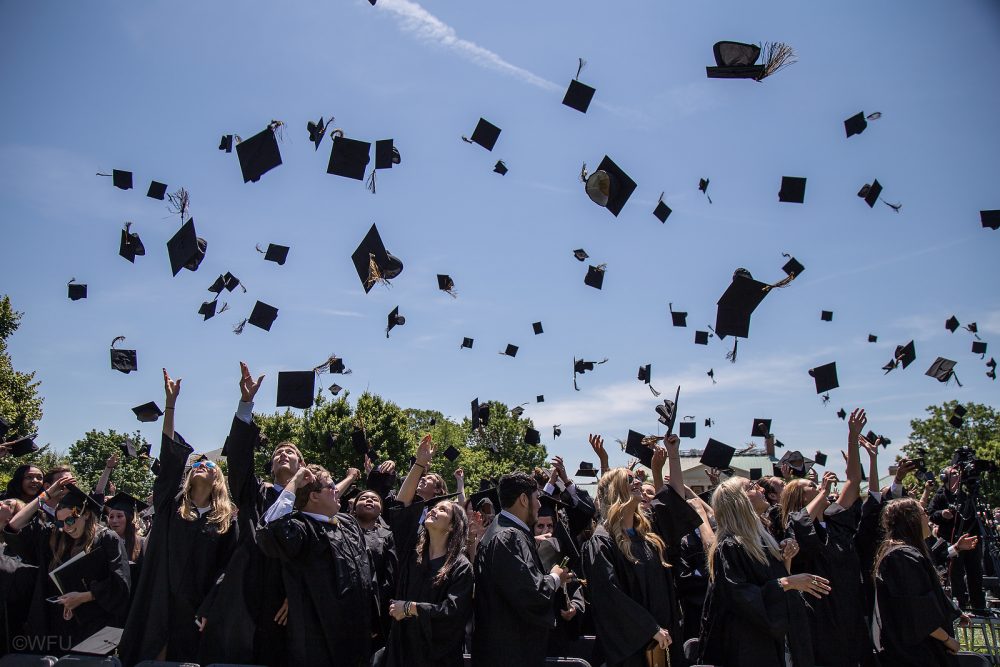 A crowd of almost 13,000 gathered Monday on Hearn Plaza to celebrate the accomplishments of nearly 1,900 graduates in Wake Forest University's Class of 2016. Happy images of smiling, waving and selfie-taking students, families and friends filled giant jumbotrons on the Quad, serving as oversized tributes to the tremendous achievements of 1,046 undergraduates and 827 graduate and professional students who received degrees on a picture-perfect day. More »
President Nathan O. Hatch, in his remarks to the Class of 2016, said "I have a simple charge to you as you walk across the stage today and go forth into your next adventure: take nothing for granted. Receive everything with gratitude. And give back in ample measure the gifts of knowledge and skill, passion and insight that you have received." More »
---
Commencement Photos | Video | Timelapse | Full text of Eboo Patel's address
---
---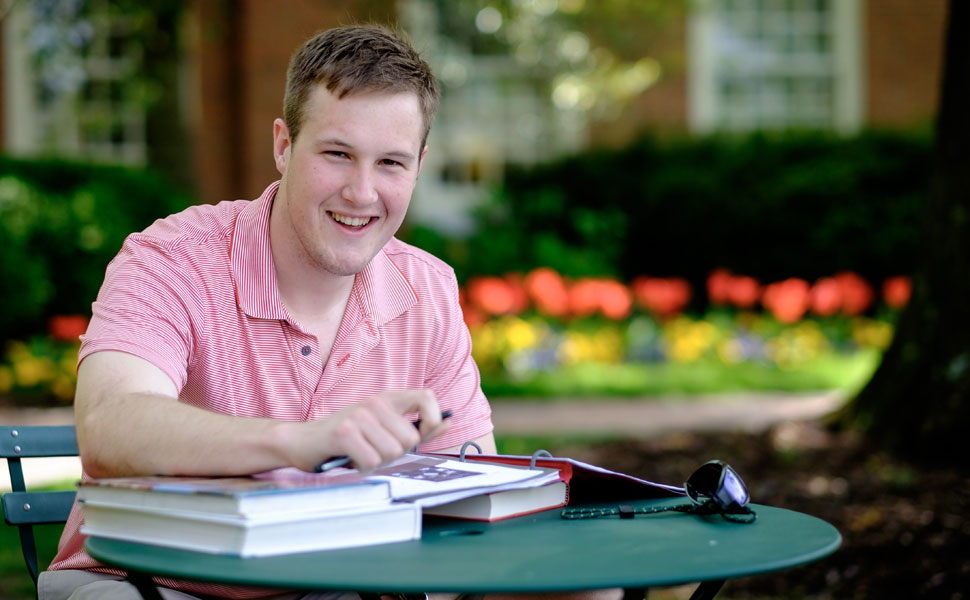 Senior Addison S. McLamb is one of 111 Schwarzman Scholars selected for the master's degree program at Tsinghua University in Beijing. A Lexington, N.C., native, McLamb is also a ROTC cadet who recently captured the number 5 spot on the national Order of Merit List.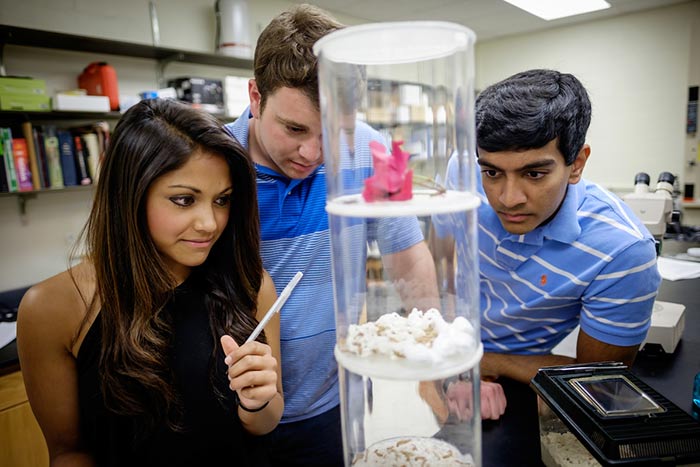 Four graduating seniors and a junior, all biology majors, were chosen to team up on a project for the Global Biomimicry Design Challenge. The students are using mealworms to solve two global problems – food sustainability and plastic pollution.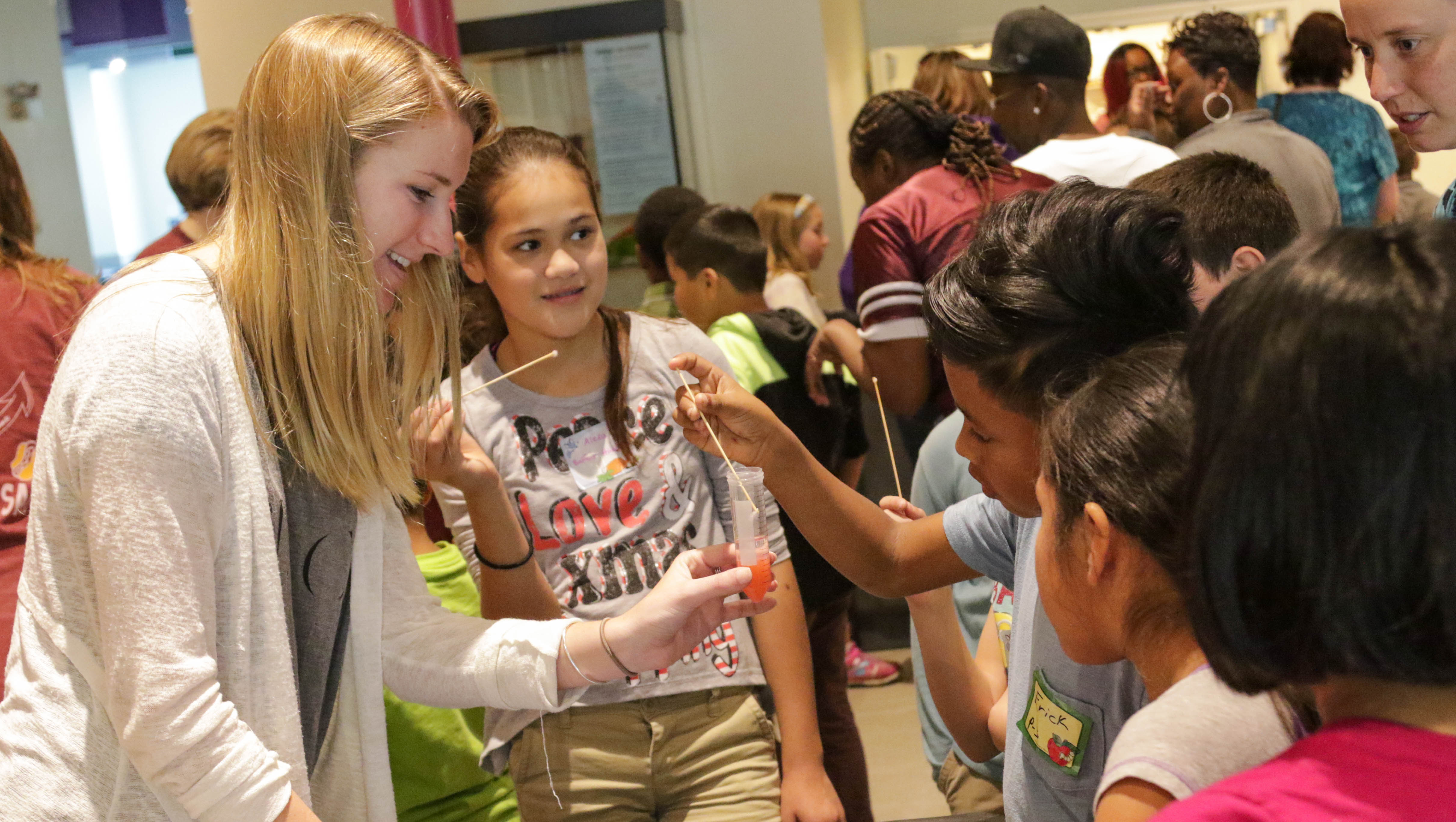 Seniors Alex Krall and Lucas Gabriel decided to have children visiting SciWorks make candy pixie sticks that involved combining citric acid, baking soda and flavored gelatin in a bowl and then sucking up the mixture through a straw, creating a fizzy sensation in their mouths.
---
More Senior Stories
More Senior Photos
---
Programs
Download Commencement programs PDF
Gallery: Commencement 2016
VIDEO
LIVE WEBCAM
#WFUGRAD
HIS WALK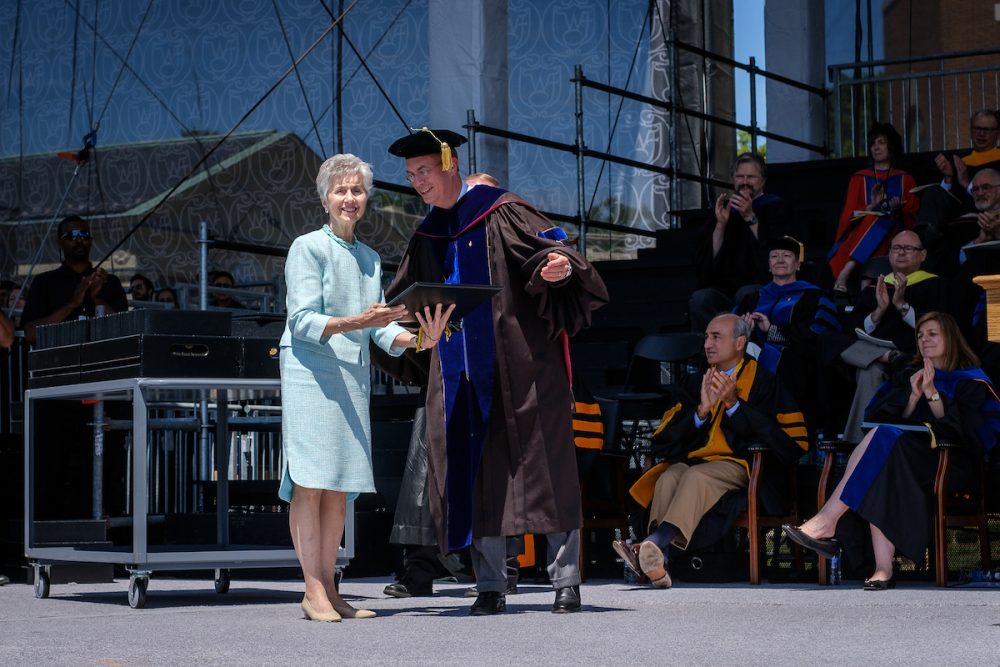 BACCALAUREATE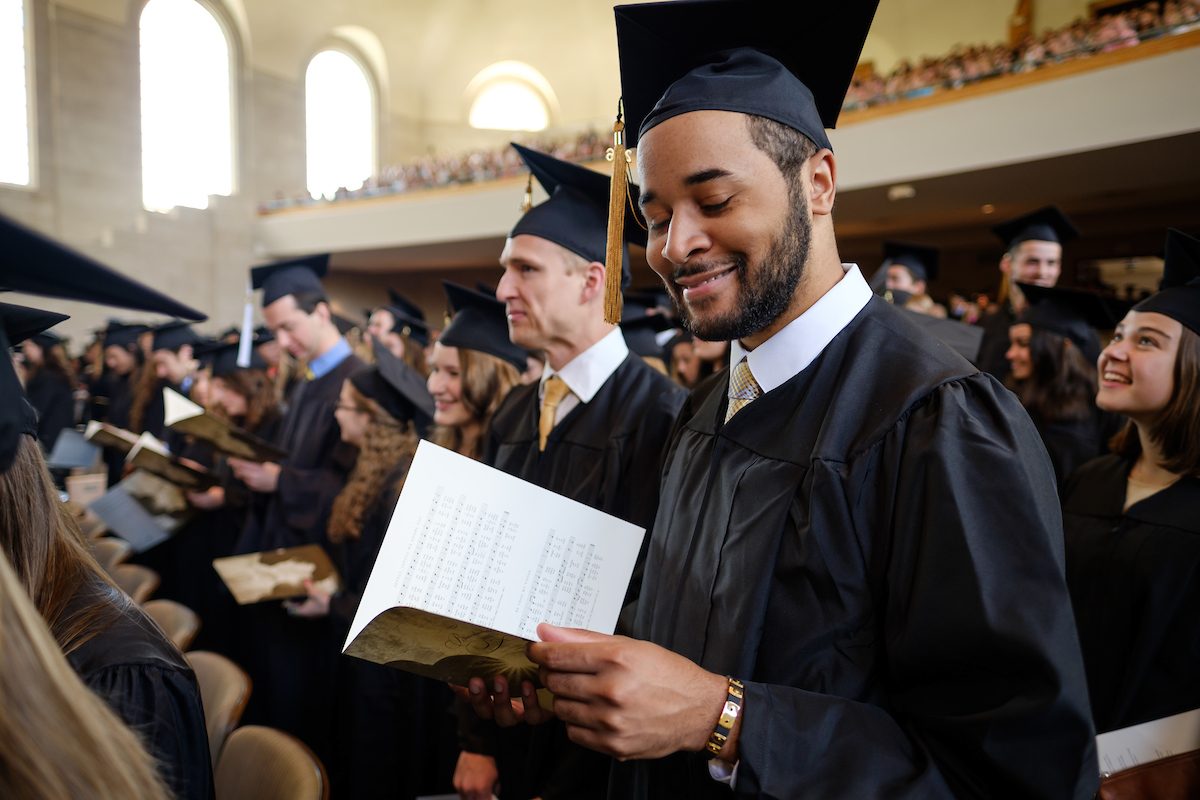 SENIOR ORATIONS
RETIRING FACULTY & STAFF