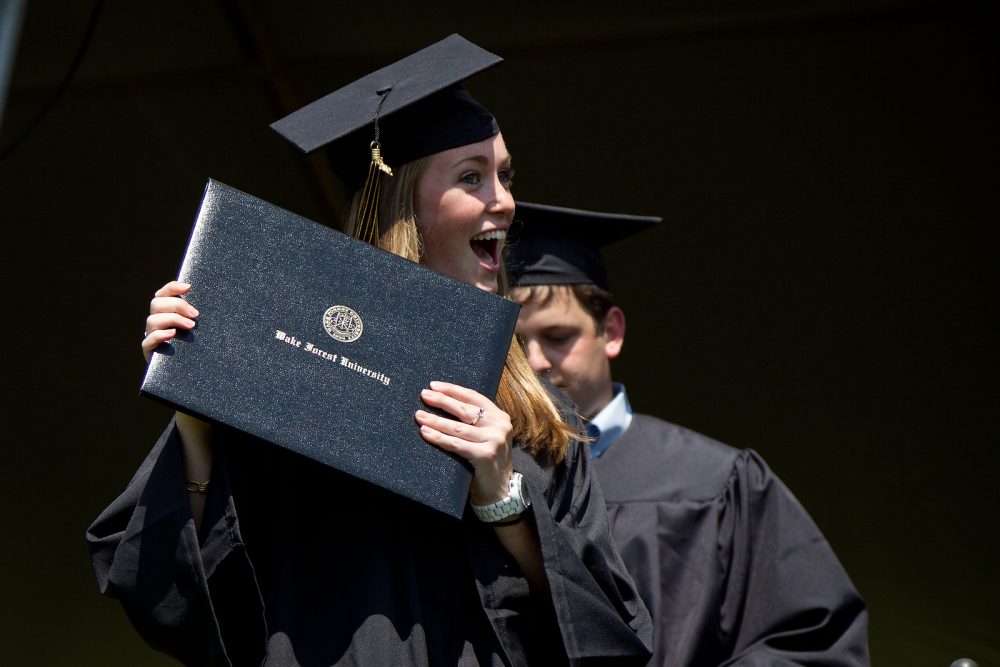 More than 1,700 graduates and their families gathered on Hearn Plaza under sunny skies for the 2012 Commencement Ceremony. In his speech, Charlie Ergen, the chairman of Dish Network and EchoStar Communications, urged graduates to be curious, try new things, get really good at something, and have the courage to go "whole hog." Read more »
Read the full text of Ergen's address »
Photo galleries:
View the Commencement photo gallery »
View the Baccalaureate photo gallery »
Hatch addresses graduates: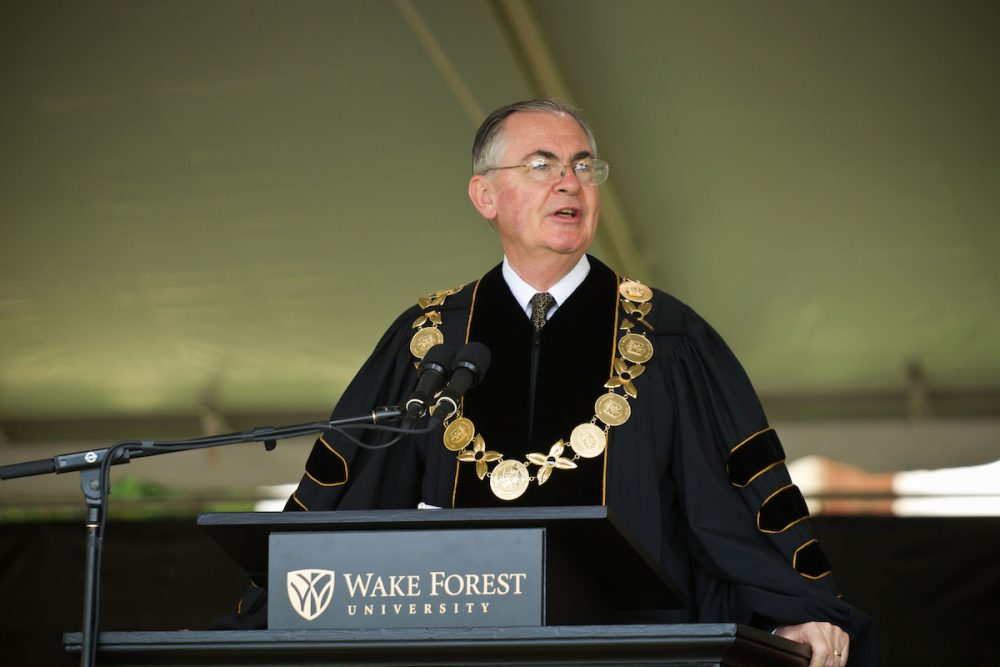 President Nathan O. Hatch, in his remarks to the Class of 2012, said he hoped they would nurture the art of conversation. "For a place like Wake Forest, conversation is at the heart of what we do because it combines ideas and human interaction, the intellectual and the personal." Read more »
Read more than 30 senior profiles in the Old Gold & Black's Class of 2012 special section »
---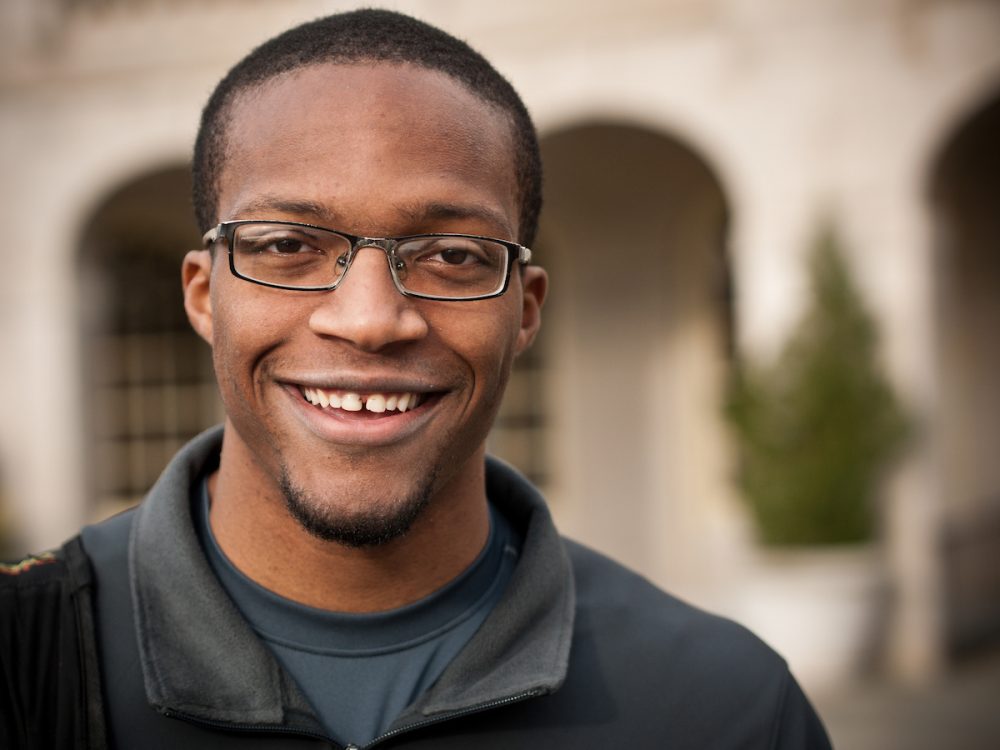 Brandon Turner, a Wake Forest senior who studies biophysics and plays rugby, has been named a Rhodes Scholar. Turner, who is from Fontana, Calif., conducts research on the molecular structure of proteins.
Seven recent Wake Forest graduates have been awarded Fulbright scholarships — the most prestigious international exchange program sponsored by the U.S. government — to teach English or conduct research abroad during the next year.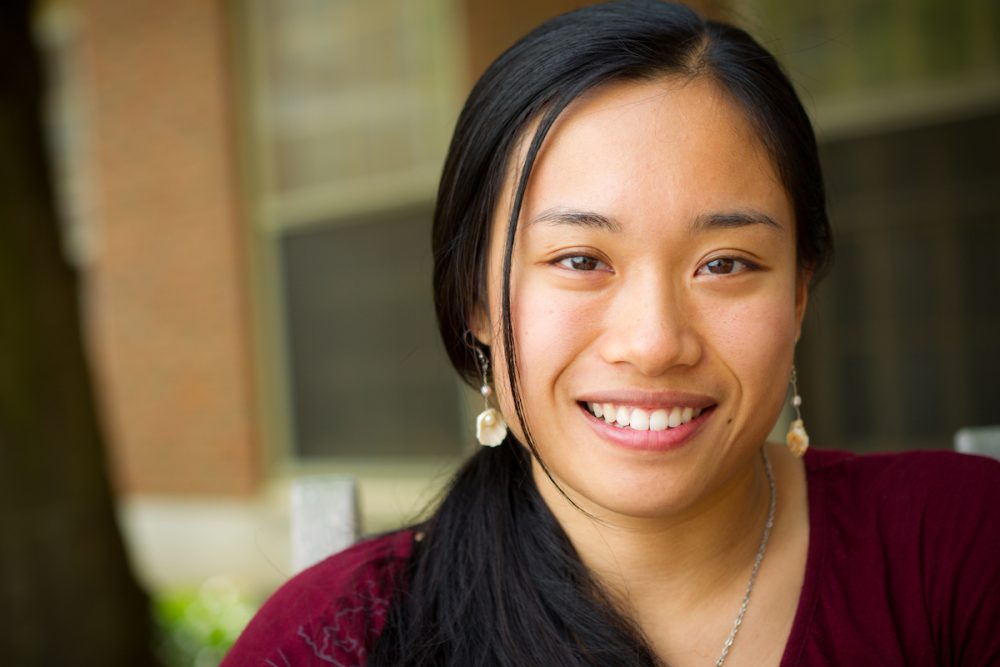 Senior Amy Liang is one of 20 students statewide to receive the Community Impact Student Award and a certificate of appreciation from Governor Bev Perdue for her work to combat hunger and homelessness. The award recognizes her volunteer efforts and her ability to inspire others to get involved.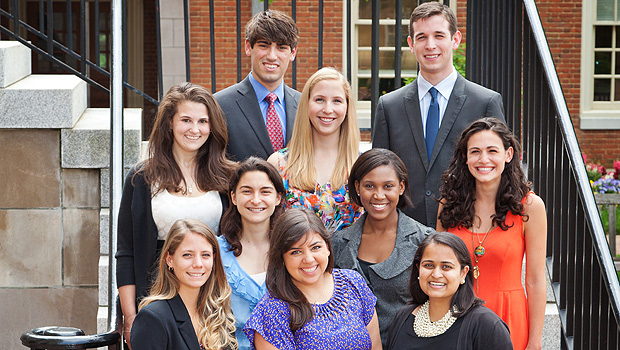 For a group of ten seniors, Commencement marks a time to say goodbye to many of their friends, but they don't have to bid farewell to "Mother, So Dear." That's because this group is the 2012-13 class of Wake Forest Fellows and will work on campus in areas from the President's office to Wake Forest Baptist Medical Center.
---
Student Storytellers: Seniors in their own words
---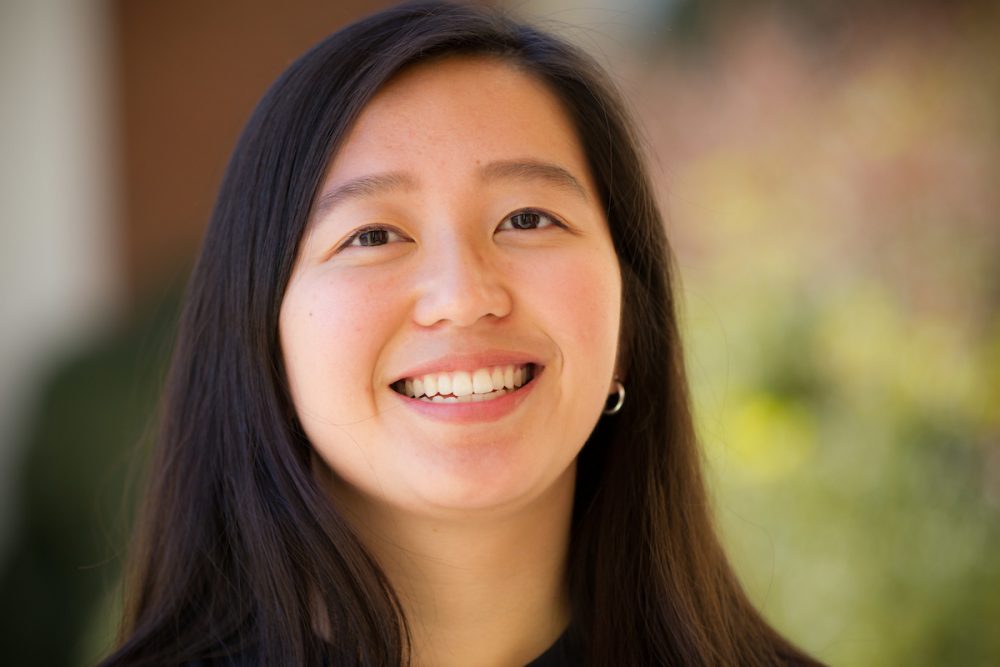 Chemistry major Lucy Lan was not only gearing up for her senior year at Wake Forest, but also thinking about ways to inspire innovation and entrepreneurship on campus. Then it hit her. Why not bring a TED-like event to Wake Forest?
Senior chemistry major Tara Seymou has been dancing since she was 4 years old. She never imagined she would be dancing out the process of DNA replication for a college course.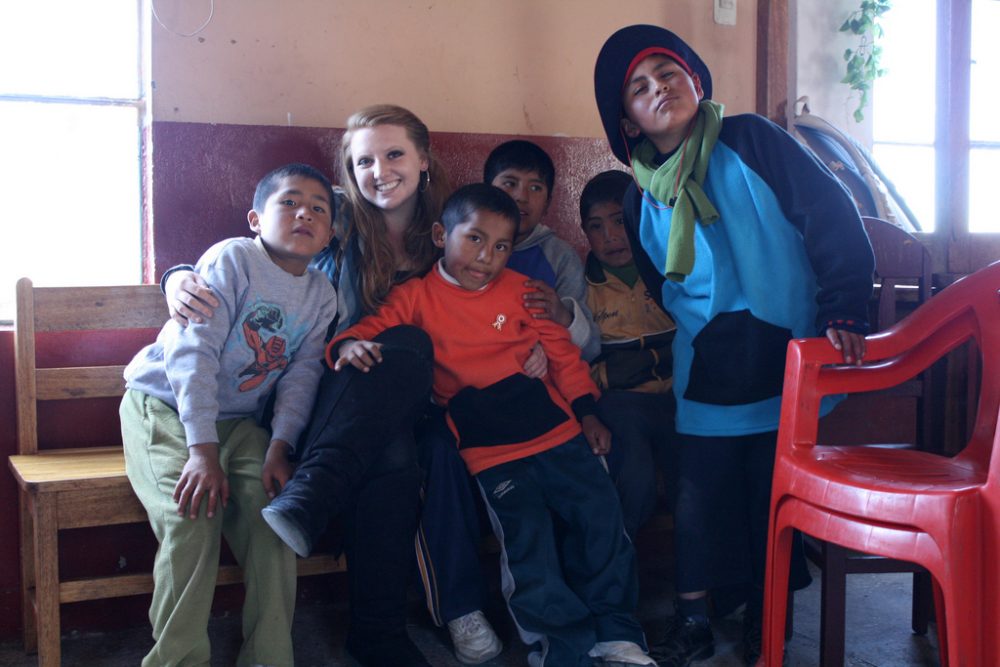 With help from computer science professor Paul Pauca and Pauca's father, Victor, seniors Ryan McCarthy and Sarah Wheeler used their stage talents to help improve reading comprehension for children at an orphanage in Peru.
---
More stories about seniors:
---
Programs
Gallery: Commencement 2012
---
WEBCAST

VIDEO
MEDIA COVERAGE
BORN TO BE DEACONS

SCHOOL OF LAW HOODING
SCHOOL OF BUSINESS HOODING
BACCALAUREATE SERVICE

RETIRING FACULTY

ALSO RETIRING
Arun P. Dewasthali, associate professor of business, 37 years of service
Miriam E. (Miki) Felsenburg (MBA '78, JD '91), associate professor of legal writing and adjunct professor of management, 18 years
Earl Smith, Rubin Professor of American Ethnic Studies and professor of sociology, 17 years
SENIOR ORATIONS