Goodbye, not farewell
'Our lives will cross paths again, Hearn tells graduates
By Cherin Poovey (P '08)
Wake Forest Magazine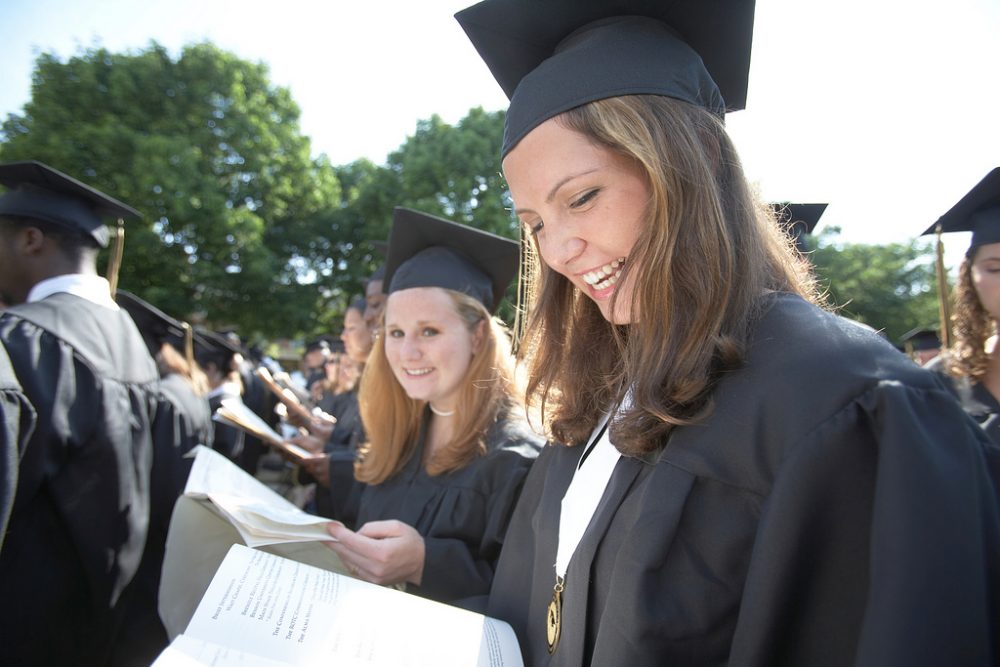 On a picture-perfect day on the Plaza newly named in his honor, President Thomas K. Hearn, Jr., presided over the final Commencement of his presidency on May 16. Hearn, who retires June 30 after twenty-two years as Wake Forest's leader, shook the hands of approximately 1,450 undergraduate and graduate students as they received diplomas.
Golf legend and alumnus Arnold Palmer ('51, LL.D. '70) was the Commencement speaker (full text and audio) and encouraged graduates to carry confidence, dedication and determination with themselves every step of the way ahead. "Make a difference in the world you are entering; you owe that to yourselves, your parents, and the families you will have," said Palmer. "I appeal to you to try and restore a more gentle atmosphere to this world of ours."
Murray C. Greason ('59, JD '62), chairman of the Board of Trustees, announced that thanks to a major gift from President Hearn and his wife, Laura Hearn, the Honoring the Promise capital campaign had surpassed its $600 million goal thirteen months ahead of schedule. The Hearns, he said, made their gift for a lasting way to express what Wake Forest has meant to them over the years.
In his final charge to the graduates President Thomas K. Hearn, Jr., reflected on his recent treatment for a brain tumor. "The moral, the teaching of this illness, was and is that my life was still all it had been earlier. Life is and will be as it has always been. As we reach toward happiness, we are also given hope that our outcomes may be achieved, " he said. "My experience with cancer and my treatment had, oddly perhaps, a benevolent outcome. I was given the chance to learn directly what human happiness is and, more deeply, the hope that such happiness engenders. Those life lessons were learned and internalized long before I knew what the outcome of my illness might be. I told my doctors that my intellect, my reason was the basis of my life. Please do not save my physical life, I urged them, if my intellectual life was to be sacrificed."
Hearn, who retires June 30, ended his speech with a welcome for President-elect Nathan O. Hatch and a reference to the nickname given him by students over the years. "So today T.K. says goodbye, having walked through the deep, dark valley. But I was not alone. The doctors, my family, the love of one Wake Forest family and, of course, my nurturing faith were with me," he said. "Saying goodbye, and not farewell, means that our lives will cross paths again. I remind others that I am not leaving this school, just this office. And you, our graduates, will not leave Wake Forest, just our campuses. We hope that you will return often."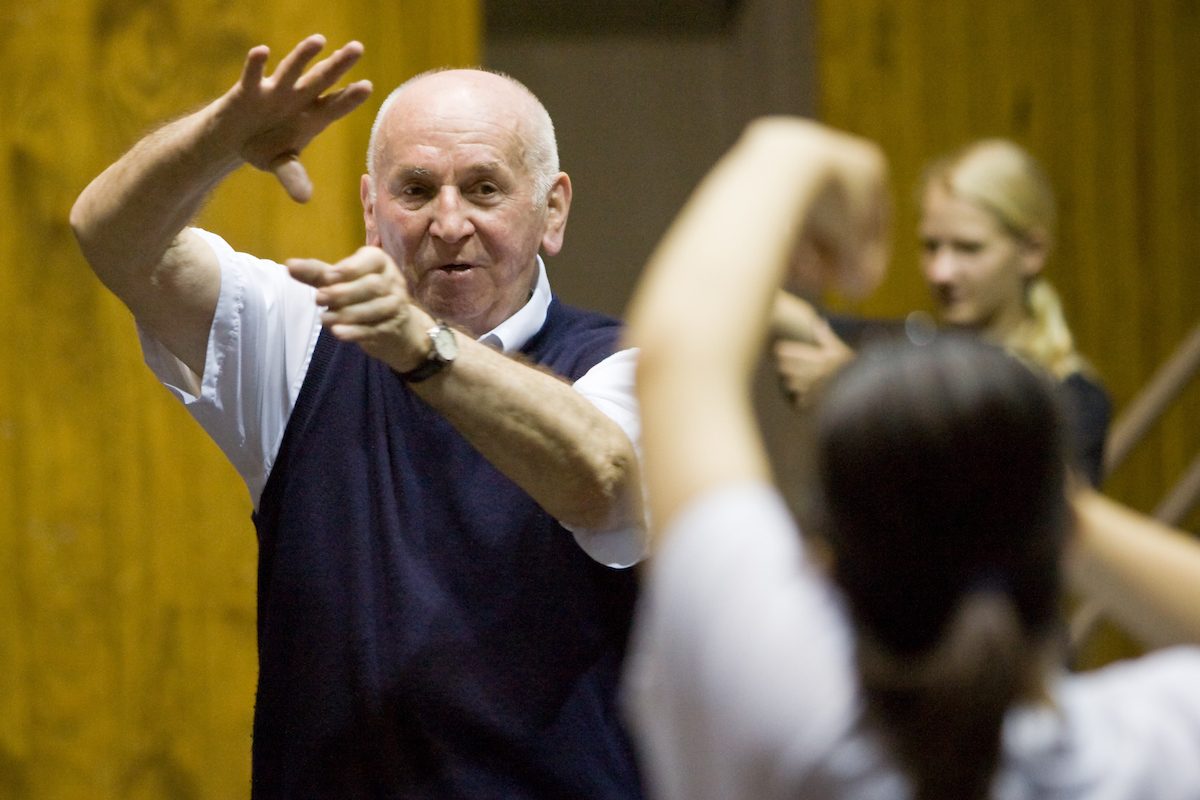 Retiring faculty from Wake Forest University recognized during Commencement were (from the Reynolda Campus):
Christa E. Carollo, senior lecturer in German;
James H. Dodding, professor of theatre;
James C. Makens, associate professor of management;
and Milorad R. Margitic, professor of Romance languages.
Retiring from the Bowman Gray Campus are:
Louis S. Kucera, professor of microbiology and immunology;
Herman H. Samson III, professor of physiology and pharmacology;
and B. Todd Troost, professor of neurology.
Wake Forest awarded three honorary degrees during the ceremony:
Oliver White Hill, a civil rights attorney and Presidential Medal of Honor recipient, was awarded an honorary doctor of laws degree.
Bernard Lown, professor of cardiology emeritus at Harvard School of Public Health, received an honorary doctor of science degree.
Michael Dennis Piscal ('88), president and founder of the nonprofit organization Inner City Education Foundation (ICEF), was given an honorary doctor of humanities degree. Read more about Piscal »
Jane Freeman Crosthwaite, professor of religion at Mount Holyoke College and a 1959 graduate of Wake Forest, delivered the Baccalaureate address on May 15. Read the full text of Crosthwaite's speech »
Commencement Gallery