Read and listen to Biden's remarks | Photo gallery | Baccalaureate photo gallery
---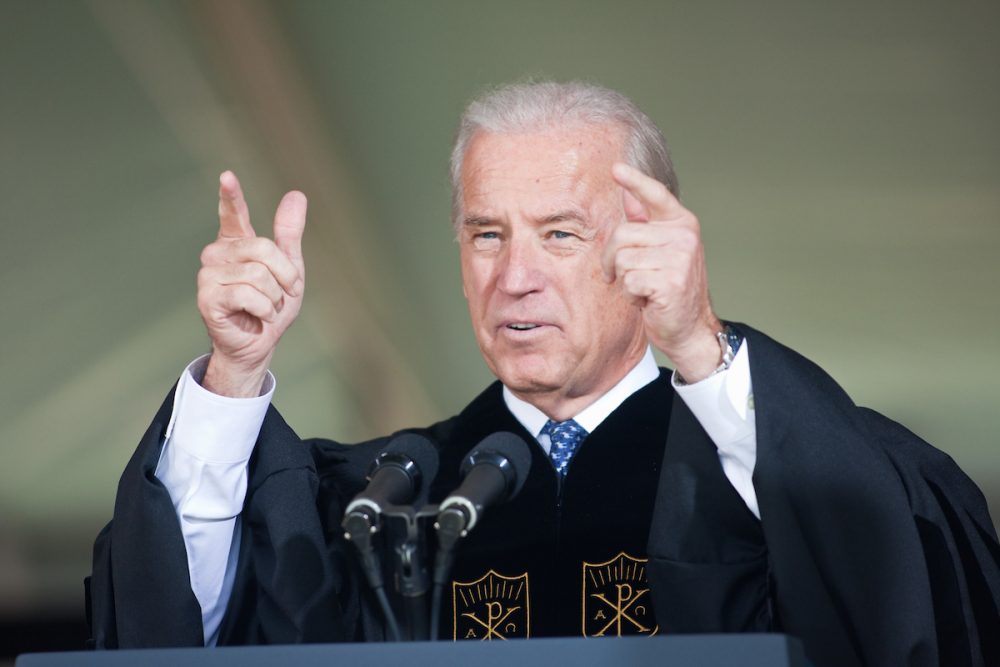 Vice President Joe Biden told the Class of 2009 that their generation enjoys greater opportunities to shape the future than any in modern history. "This really is your moment," Biden said. "History is yours to bend."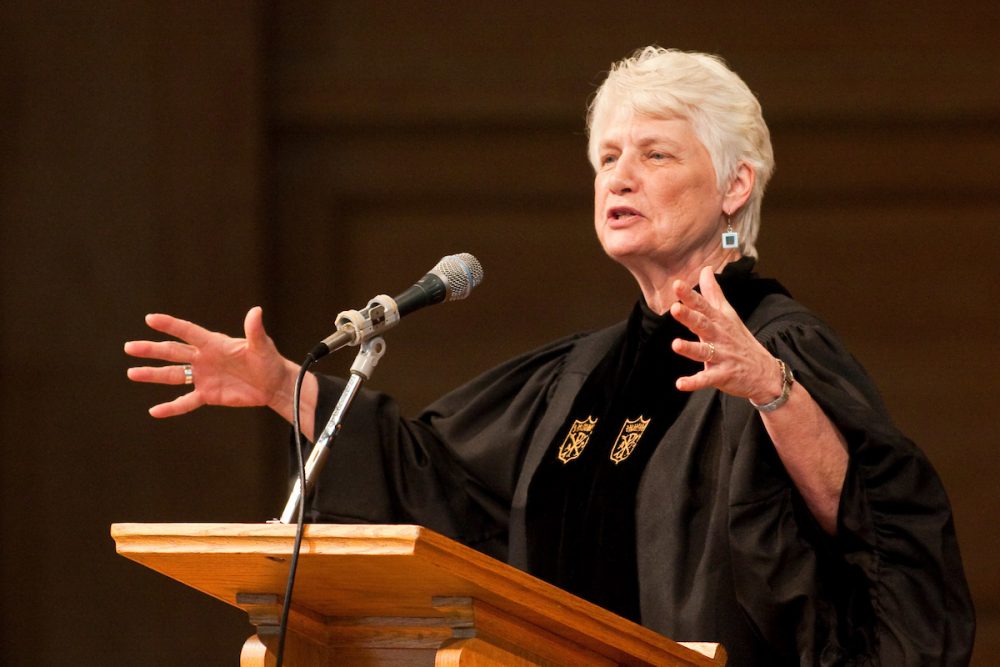 Rev. Barbara K. Lundblad delivered the Baccalaureate Address to students and parents. "God's questions keep coming, no matter how you name God. Let those questions tug at you, bother you, engage you," she said.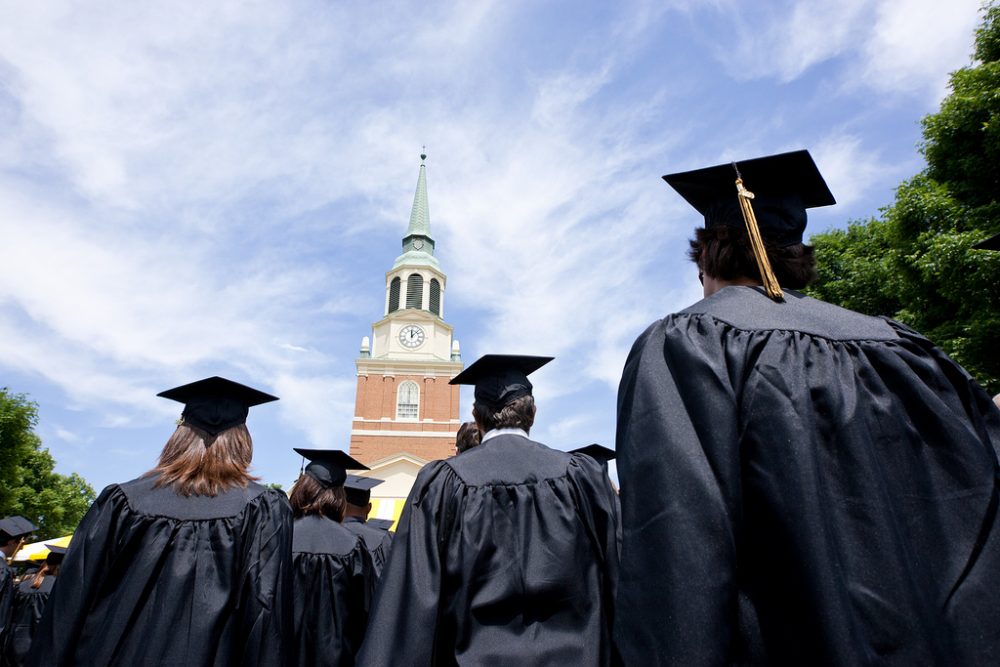 Muggsy Bogues becomes a Wake Forest parent, and two students return after long absences to earn their degrees. Fred Hastings graduated three days before his 77th birthday, and Kimberly Cruz finished after a 17-year gap, graduating in a wheelchair after ankle surgery.
More coverage:
Seven Retiring faculty members honored:
Psychology's Bob Beck | History's Ed Hendricks | Math's Fred Howard | Biology's Pete Weigl | Law's David Shores | Calloway's Steve Ewing and Don Robin
---
Get your programs here!
All programs open as PDF documents.
Commencement: Graduation Exercises | Baccalaureate | Honors and Awards | Divinity School Hooding | Graduate School Hooding & Awards | School of Law Hooding | Babcock & Calloway Hooding | School of Medicine Awards | School of Medicine Hooding | Physician Asst. Hooding | Physician Asst. Diploma | School of Medicine Commencement
---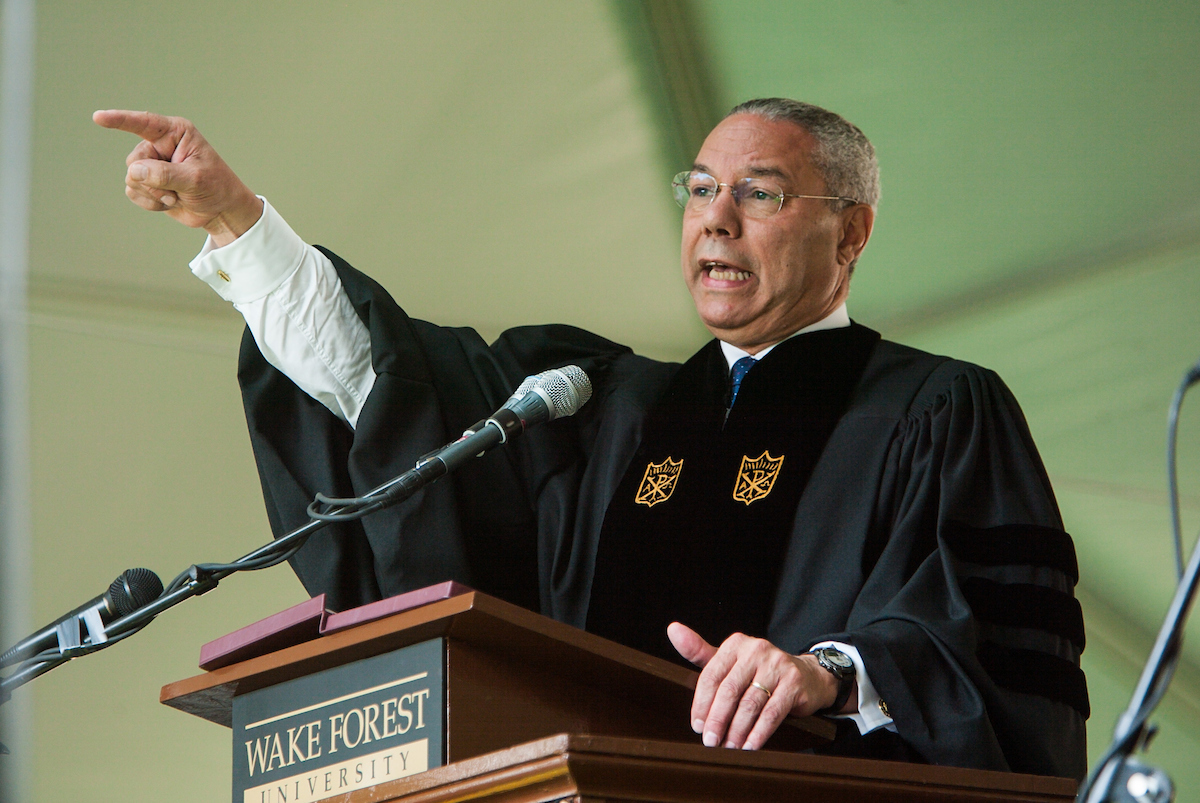 A future president (Gerald Ford), a former First Lady (Barbara Bush), Sen. John McCain and Secretary of State Colin Powell have spoken at past Wake Forest commencements.
The year the tent fell down, the year it rained, and the year of the two-hour Commencement address.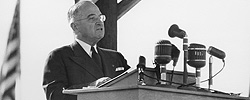 From Harry Truman's speech at the groundbreaking for the new campus in 1951, to Presidential Debates in 1988 and 2000, to Vice President Biden's speech at Commencement this year, Wake Forest has often welcomed presidents and vice presidents to campus.
---
From two debate champions to two students recognized by USA Today; from a Carnegie Foundation Fellow to the winner of a theatre competition, the Class of '09 is an exceptional class.
As a volunteer with Mothers for Justice, senior Mary Little supports women in the community who are struggling to negotiate an often-complicated justice system.
Window on Wake Forest asked four seniors what was on their "Bucket List," the things they wanted to do before they graduated.
Benn Stancil has received a one-year fellowship with the Carnegie Endowment for International Peace, one of only 10 students nationwide who were selected.
Seniors Allison Tyler Humphreys, Grace Johnson, Michael Lewis and David Wescott, and Cameron Frothingham ('08) and Jennifer Lynne Wilson ('08) have been awarded Fulbright English Teaching Assistantships and will teach English abroad.
Senior Lauren Gaston has won the top prize for costume design in a competition sponsored by the Southeastern Theatre Conference.
Senior Patrick Nelli was one of 20 students named to the first team of USA Today's All-USA College Academic Team. Senior Yan Zhao was named to the third team.
Matthew Higgins, a mathematical economics major from Yardley, Pa., has won the first annual essay contest sponsored by Wake Forest's BB&T Center for the Study of Capitalism.
Gallery: Commencement 2009