WFU awards six honorary degrees during commencement
By Kimberly G. Gentry
Posted May 15, 2000
Wake Forest University awarded six honorary degrees during its May 15 commencement ceremony.
The ceremony featured an address by John Chambers, president and chief executive officer of Cisco Systems Inc.
The honorary degree recipients were: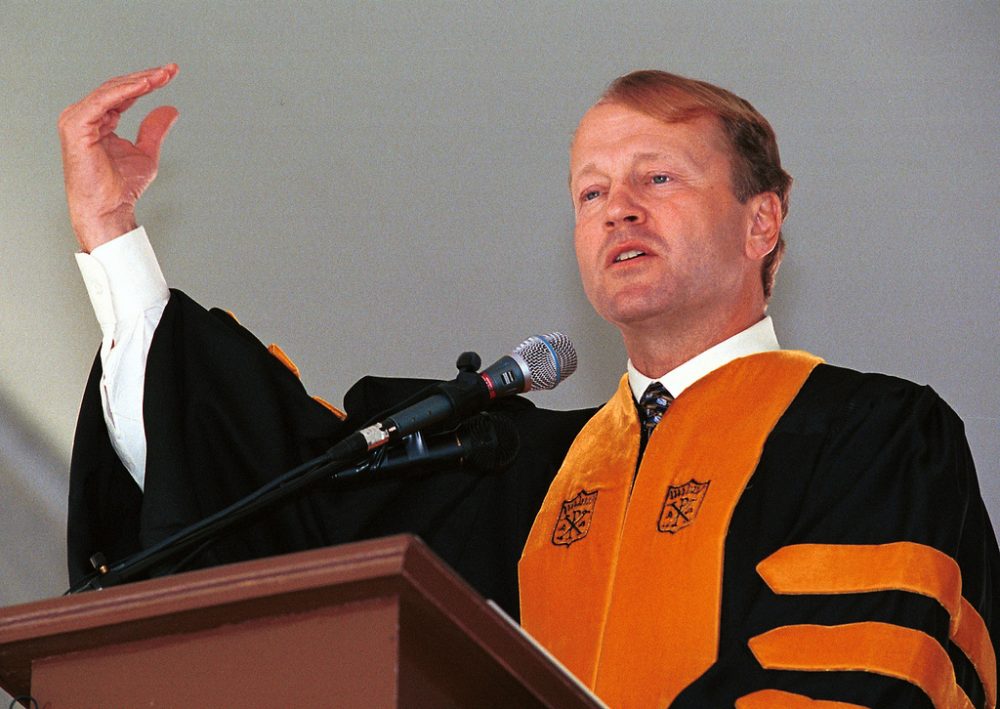 Chambers, president and chief executive officer of Cisco Systems Inc., doctor of laws. In 1991, Chambers joined Cisco, a leader in networking for the Internet, as senior vice president of worldwide sales and operations. He was named to his current position in 1995 and has since overseen Cisco's growth from $1.2 billion in annual revenues to its current rate of $14 billion. Before joining Cisco, Chambers spent eight years at Wang Laboratories and six years with IBM. In 1999, Business Week magazine dubbed Chambers "Mr. Internet" and named him one of the top 25 executives worldwide for the second time in three years. Time Digital magazine listed Chambers among the top 10 most influential leaders shaping technology. In 1998, Forbes listed Cisco, which has helped shape the Internet economy, as the fourth most-admired company in the United States. Chambers is a member of President Clinton's Committee for Trade Policy.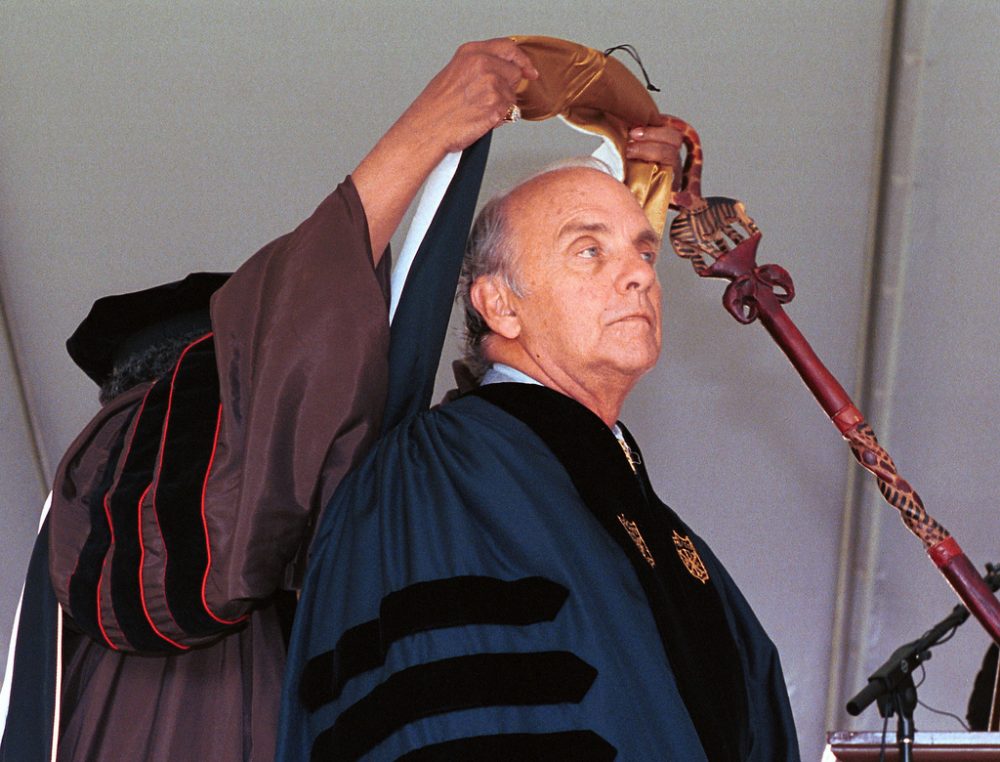 The Rev. Frederick Buechner, Presbyterian minister and author, doctor of humane letters. Buechner is a noted novelist and nonfiction writer whose work includes novels, short stories, autobiographies and memoirs. Buechner's work as a Presbyterian minister influences his work as an author. He often explores moral, ethical and religious themes. His work has been recognized with a Rosenthal Award for his novel, "The Return of Ansel Gibbs," a National Book Award nomination for "Lion Country," and a Pulitzer Prize nomination for "Godric." Buechner often lectures on college campuses and serves as a guest preacher for congregations across the country. Buechner will also deliver the university's Baccalaureate address during commencement weekend.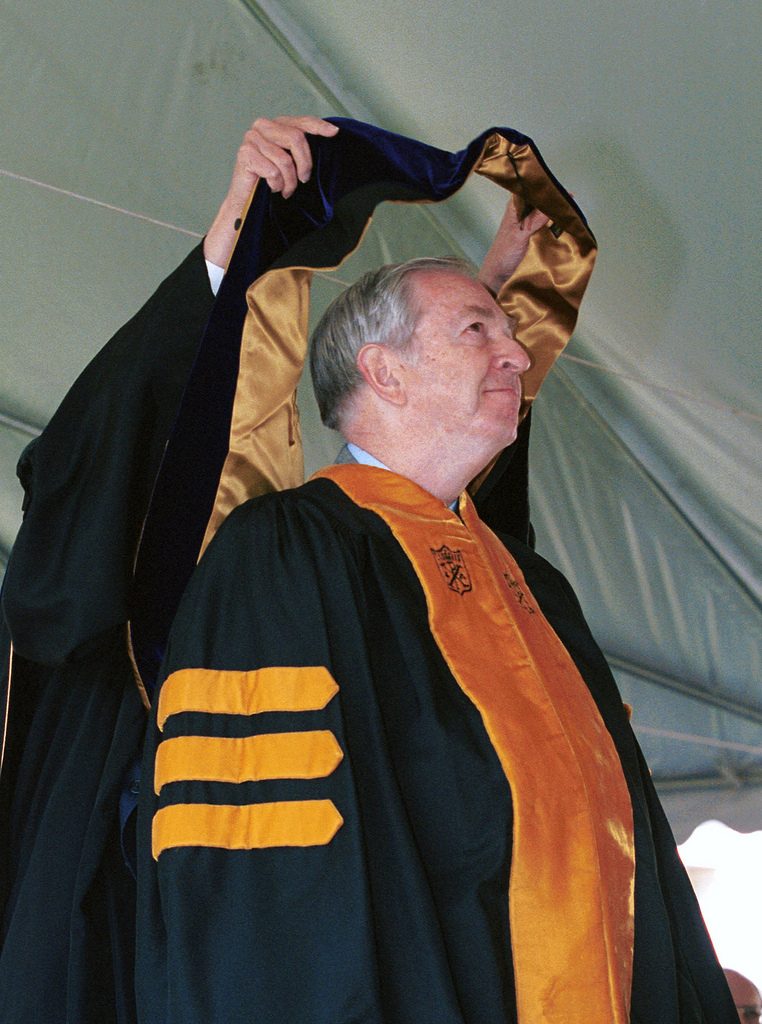 Thomas Lambeth, executive director of the Z. Smith Reynolds Foundation, doctor of laws. Through his work in charitable giving and politics, Lambeth has been an influential force in North Carolina for more 40 years. Lambeth will retire this summer after serving 22 years as executive director of the Z. Smith Reynolds Foundation. The foundation has made grants of more than $260 million in North Carolina and has a current annual income of more than $15 million. Lambeth, whose foundation work began with the Smith Richardson Foundation in Greensboro, had an early career in politics working with Gov. Terry Sanford, U.S. Rep. Richardson Preyer and the N.C. Democratic Party. Lambeth has held leadership roles with national professional organizations, as well as board positions. He has also served on legislative commissions and the boards of numerous North Carolina colleges and universities including Wake Forest's College Board of Visitors.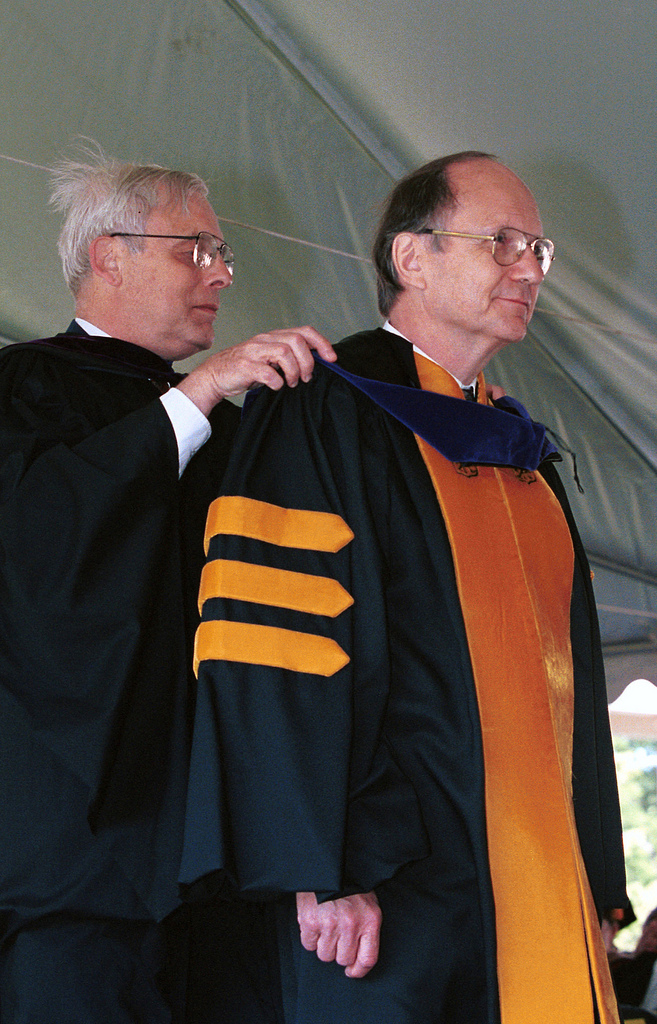 A.E. Dick Howard, White Burkett Miller Professor of Law and Public Affairs at the University of Virginia School of Law, doctor of laws. Howard is an authority on constitutional law and has written numerous books and articles on the subject. Active in public affairs, Howard was executive director of the commission that wrote Virginia's new constitution and directed the referendum campaign for its ratification. Other states and countries, such as Brazil, Poland, Russia, Hungary, Czechoslovakia and the Philippines, have tapped Howard for his constitutional expertise. He has served as counsel to Virginia's governor and General Assembly and been a consultant to state and federal groups, including the U.S. Senate Judiciary Committee. During Howard's career, he has briefed and argued cases before state and federal courts, including the U.S. Supreme Court. In 1994, Howard was named one of the most respected educators in the nation by "Washingtonian" magazine.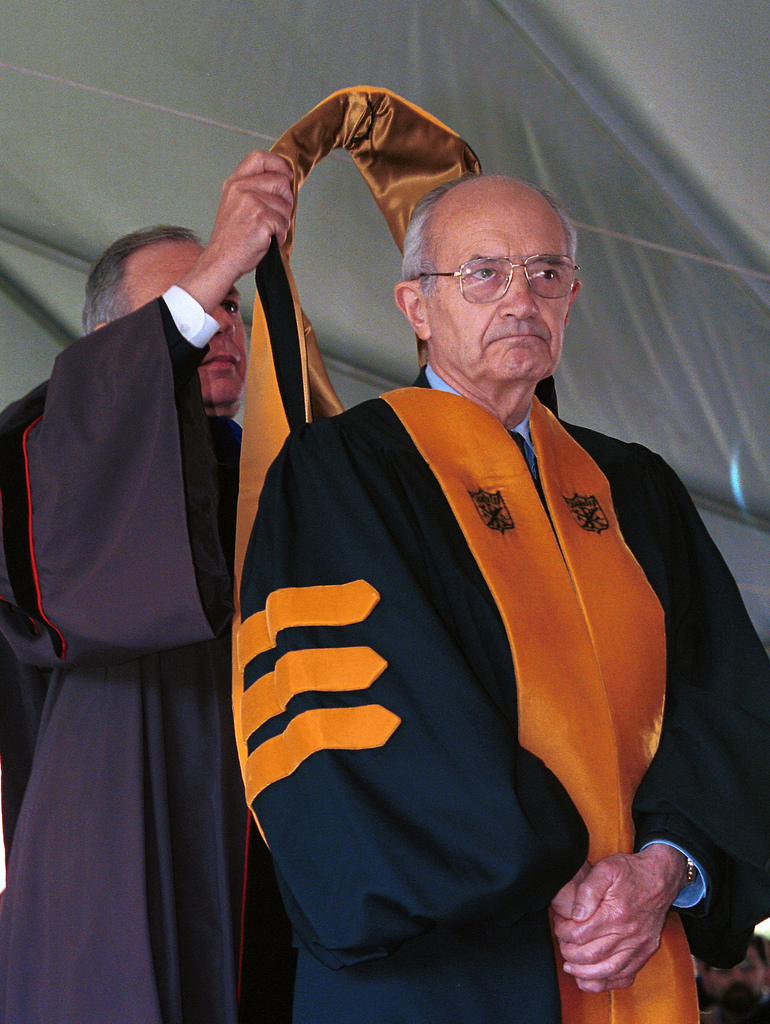 Dr. Claude Lenfant, director of the National Heart, Lung and Blood Institute (NHLBI) with the National Institutes of Health (NIH), doctor of science. Lenfant has worked in numerous capacities with the NIH and was named to his current position in 1982. He has facilitated major changes in American and international medicine through his work in cardiovascular, pulmonary and hematological health. Through the NHLBI, Lenfant developed a national cholesterol education program and coordinated a smoking education effort along with the American Heart Association, the American Lung Association and the National Cancer Institute. Increasing his institute's financial commitment to AIDS research and developing informed consent procedures for blood banks were among Lenfant's other numerous accomplishments. He has co-authored hundreds of scientific publications and served on the editorial boards of professional journals. Earlier in Lenfant's career, he was a research fellow at the University of Buffalo and Columbia University and a faculty member at the University of Lille in France and the University of Washington.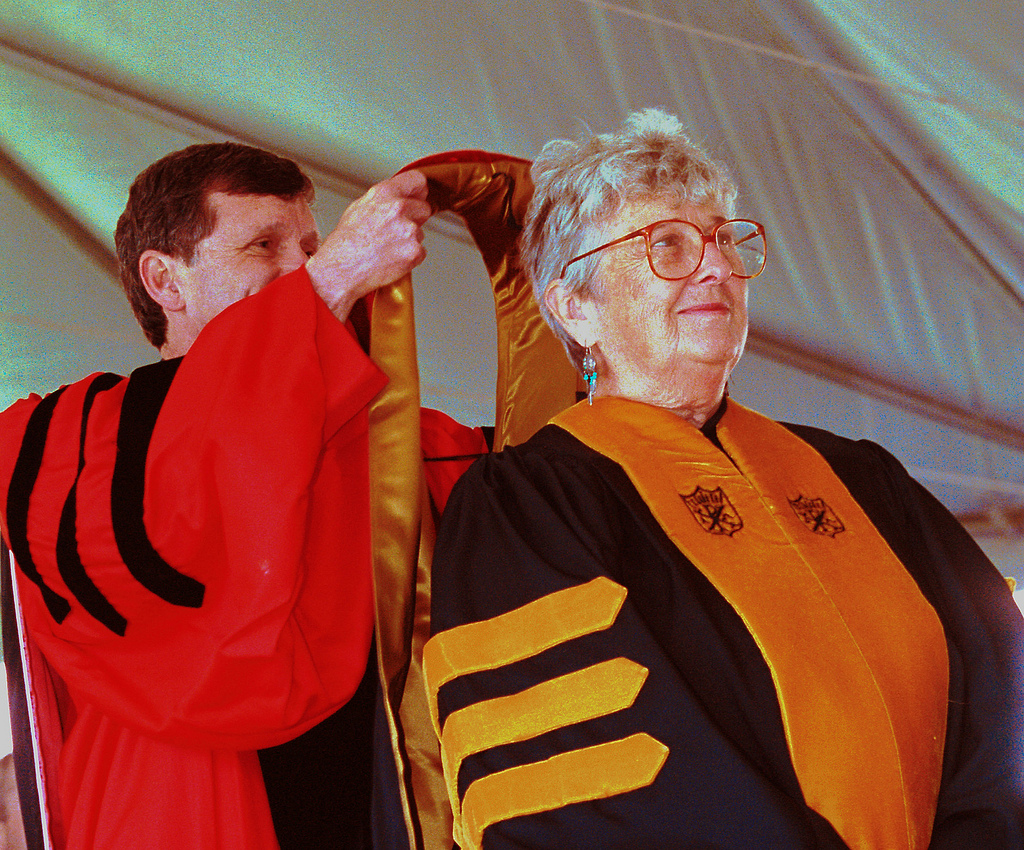 Helen Lewis, an authority on Appalachian life, culture and sociology in the 20th century, doctor of divinity. Since earning her doctorate over 40 years ago, Lewis has worked as a professor in numerous Appalachian education institutions and on behalf of people in the region. Lewis' books on the region's economy and culture include "It Comes from the People." The book documents her work in the Ivanhoe, Va., community and its development efforts, which resulted in new jobs and support for economically deprived families. A social advocate, Lewis has nonviolently protested for civil rights and labor movements in the mountains, including a civil demonstration against the Pittston Coal Mining companies. For more than a decade, Lewis was associated with the Appalachian Ministries Educational Resource Center, a consortium of seminaries and divinity schools specializing in training ministerial students to work in rural churches and community development agencies. As a Kellogg Foundation fellow, she traveled worldwide to lecture and study community development issues and the organization of grassroots movements. Lewis has taught at numerous colleges and universities throughout the South, including Berea College, where she served as director of its Appalachian Center.