Molecular biologist receives honorary degree from WFU
By Sarah Mansell
Posted May 19, 2003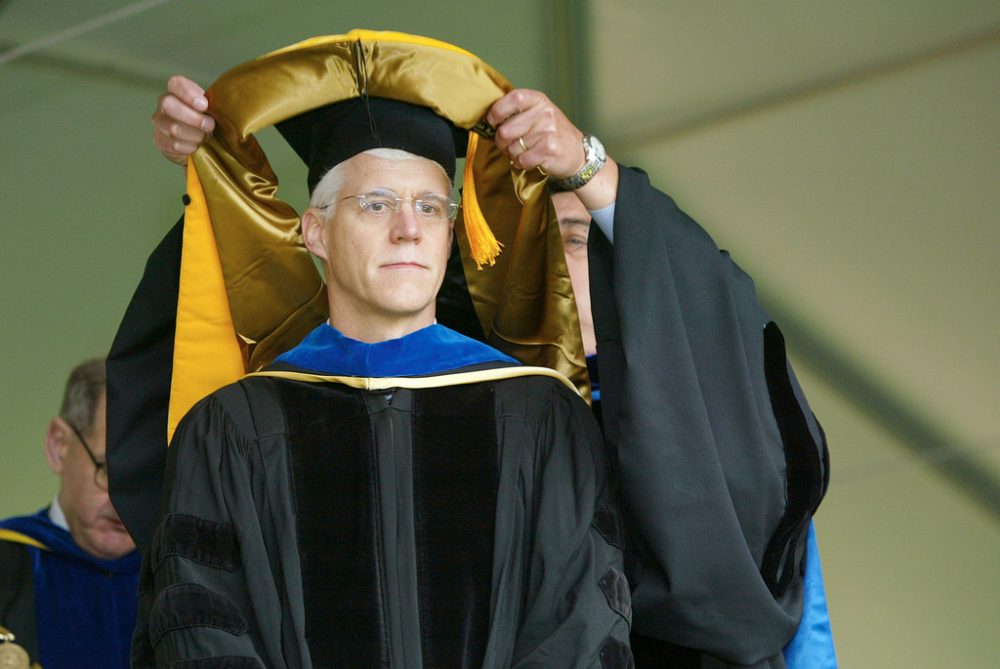 Eric Olson, chairman of molecular biology at the University of Texas Southwestern Medical Center, received an honorary doctor of science degree at Wake Forest University's commencement ceremony May 19. Approximately 1,478 undergraduate, graduate and professional school students received degrees during the ceremony.
Olson is director of the Hamon Center for Basic Cancer Research at the UT Southwestern Medical Center. A member of the National Academy of Sciences, Olson's research on how the embryonic heart forms has led to insights into the causes of congenital heart disease. He is a recipient of the American Heart Association's Established Investigator Award and has served on several committees of organizations relating to heart disease research.
Olson received his bachelor's degree from Wake Forest in 1977 and his doctorate from Wake Forest in 1981.