Message to grads: 'Never, never stop learning'
DISH Network Chairman addresses class of 2012, including a future employee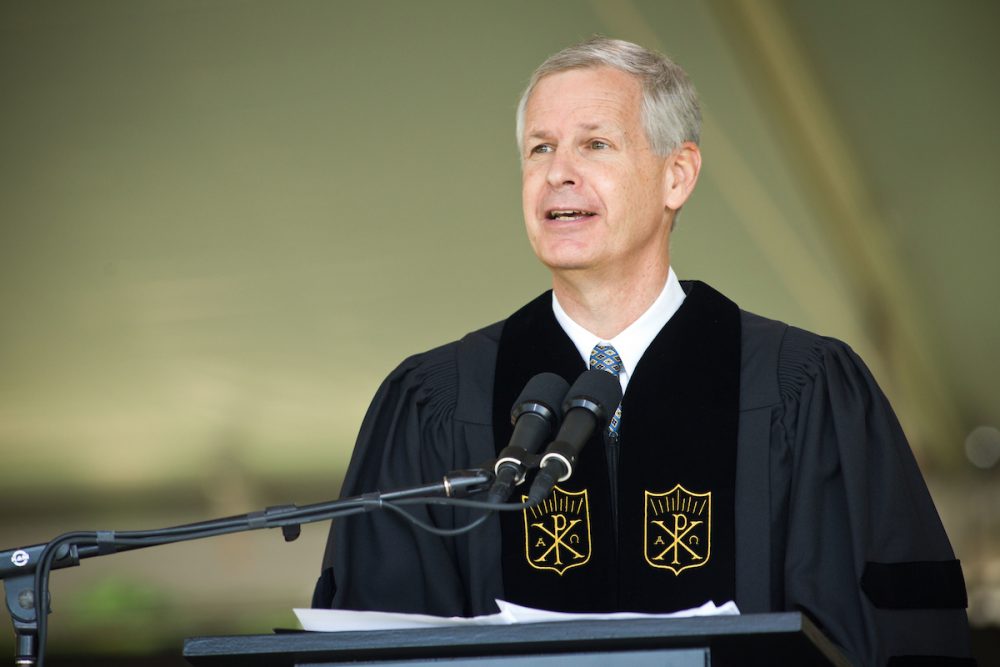 By Katie Neal ('03), Office of Communications and External Relations
Few people were more excited to hear Wake Forest's commencement address than graduate Alison Moy.
That's because keynote speaker Charlie Ergen, the chairman of satellite broadcaster DISH Network Corporation and EchoStar Communications Corporation, soon will be Moy's new boss.
Ergen, who earned an MBA from Wake Forest in 1976 and whose daughter is a member of Class of 2012, addressed a crowd of more than 13,000 on Hearn Plaza on May 21. A renowned businessman, leader and entrepreneur, Ergen encouraged graduates to pause and reflect upon lessons they learned as children and embody those ideas as they enter the world as alumni.
In citing a wide variety of favorites in children's literature, including Curious George, Matilda and Harry Potter, he encouraged graduates to be curious, try new things, get really good at something, and have the courage to go "whole hog."
"Listen to The Cat in the Hat and learn something new every day," Ergen said. "Never, never stop learning."
That's exactly what Moy, a mathematical business and psychology double major from Ohio, is excited to do upon her move to Denver, Colo., where DISH Network is headquartered. Beginning in August, she will help implement an improved customer service program for sales agents while building upon her work as a quality assurance intern last summer.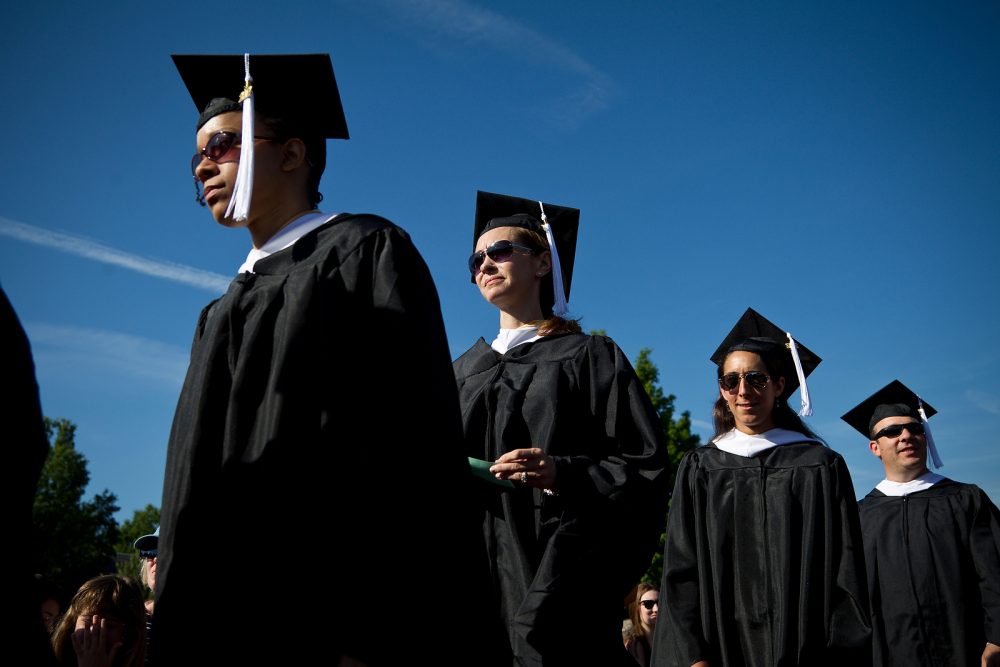 Moy said she's personally inspired by Ergen's perseverance as an entrepreneur, a mentor and an athlete. Though he didn't mention it in his speech, each year he takes summer interns to the literal high point of their program: an intensely rewarding "14er Hike" to conquer one of the Rocky Mountains above fourteen thousand feet together as a team.
Moy, who became interested in DISH Network at a career fair sponsored by the Office of Personal and Career Development, says she's excited to have so much responsibility in her first job after graduation.
Ergen recalled how Wake Forest prepared him for his ultimate success in business because this is where he "learned how to learn." He assured graduates that he did not graduate with the knowledge of how to become a CEO of a large company, but instead the skills and confidence to do so.
"This lesson continues to pay dividends every day," he said.
In the spirit of continuous learning, Moy likened her past four years at Wake Forest to her future home at DISH Network.
"Both are such challenging atmospheres but also friendly at the same time," she said. "I'll always remember the feeling of being challenged by your peers and professors, and just trying to be the best you can while knowing that even if you do fail, the people around you will help pick you up."
1,727 total graduates (May only)
1,014 — Undergraduates
119 — Graduate School of Arts and Sciences
165 — School of Law
237 — Schools of Business (graduate programs)
27 — School of Divinity
165 — School of Medicine (including Physician Assistant Studies)
The Class of 2012 includes one Rhodes Scholar and seven Fulbright Scholars.