Former U.S. surgeon general, local educator among WFU honorary degree recipients
By Sarah Mansell
Posted May 17, 2004
Wake Forest University awarded five honorary degrees during its commencement ceremony May 17. The morning ceremony featured U.S. Secretary of State Colin L. Powell as speaker.
Powell was presented with an honorary doctor of laws degree following his commencement address to the approximately 1,600 graduates on University Plaza.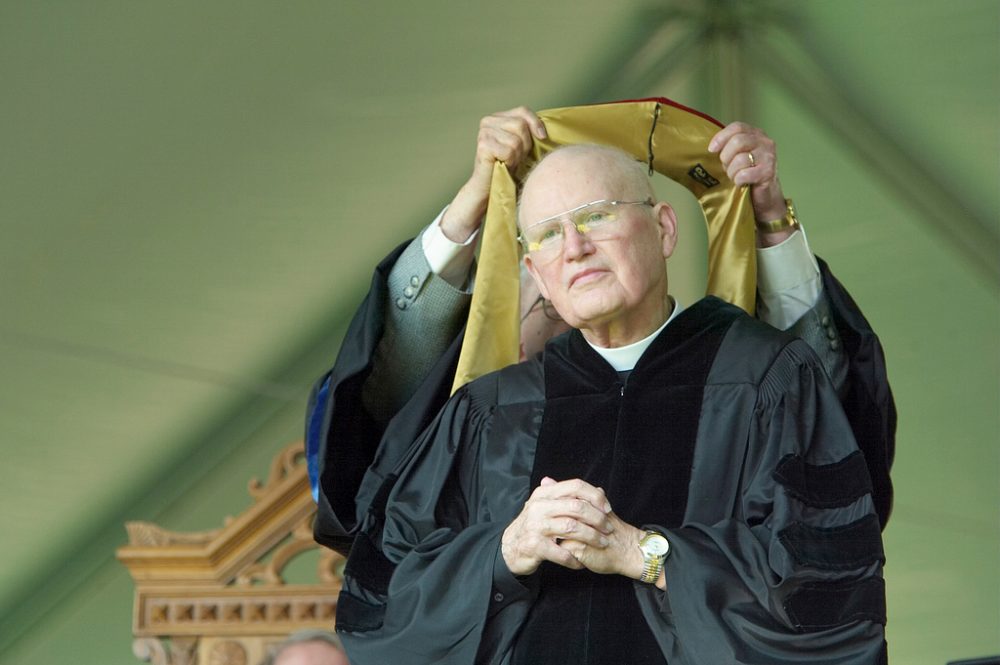 John R. Claypool, professor of homiletics at Mercer University's McAfee School of Theology and author of several books, received an honorary doctor of divinity degree. Ordained to the Baptist ministry in 1953, Claypool held pastorates at seven different churches throughout the Southeast before receiving ordination as an Episcopal priest in 1986. He is currently priest associate at All Saint's Episcopal Church in Atlanta. Claypool gave the keynote address at the university's May 16 baccalaureate service in Wait Chapel.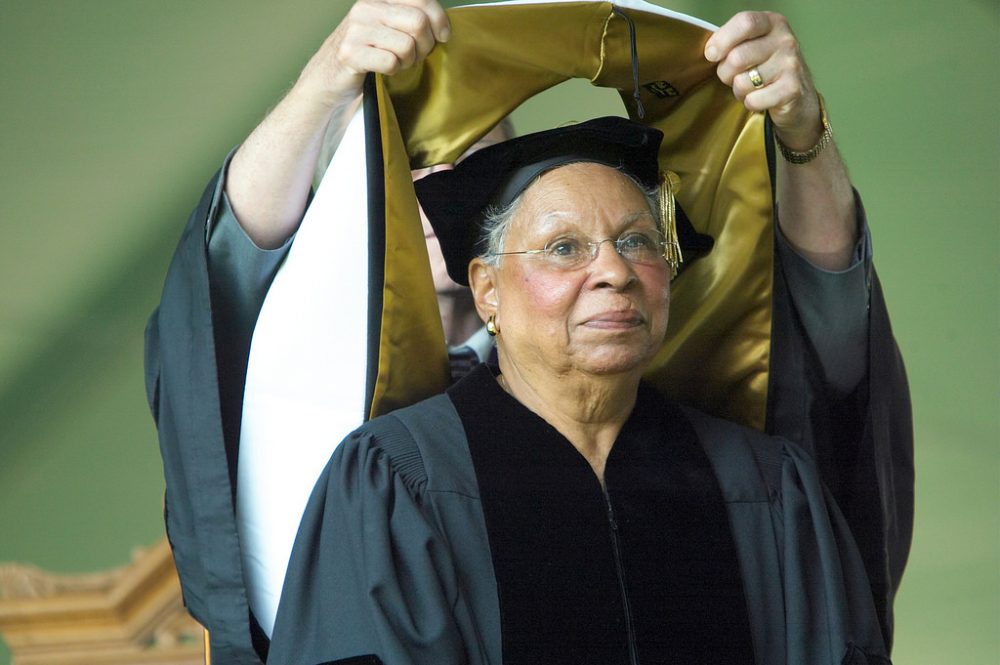 Geneva B. Brown, educator and member of the Winston-Salem/Forsyth County Board of Education, received an honorary doctor of humanities degree. Brown has been a teacher, a principal, and an administrator in the Winston-Salem/Forsyth County school system since 1954. She has also been recognized for her service on the North Carolina Advisory Committee to the U.S. Commission on Civil Rights, as interim director of the area Head Start Program, and as chair of the Forsyth County Common Vision Council.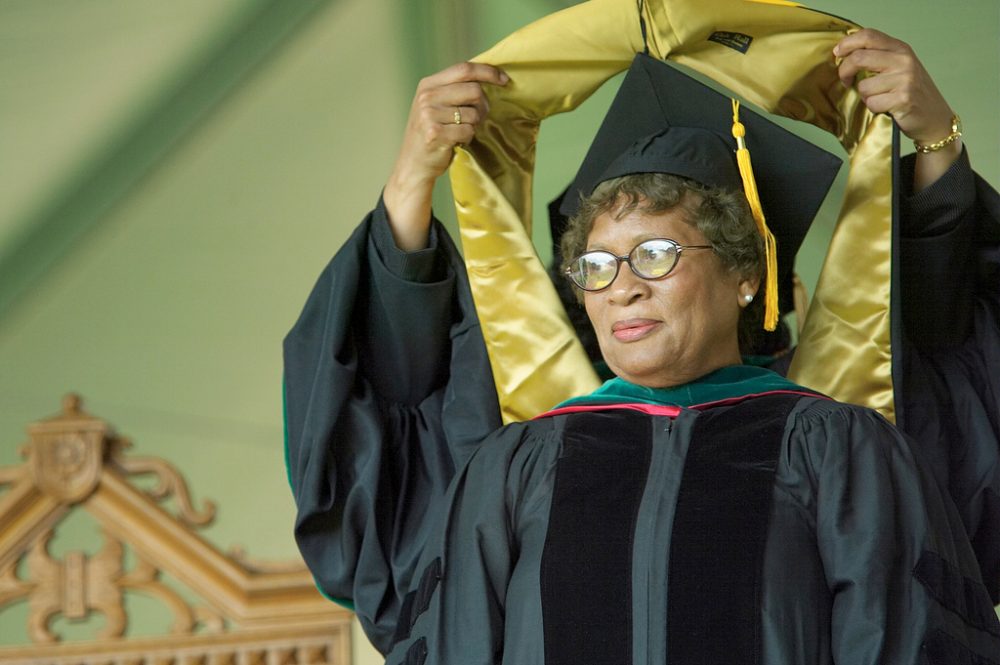 The university awarded an honorary doctor of science degree to M. Joycelyn Elders, former U.S. surgeon general and Distinguished Professor of Public Health at the University of Arkansas. A professor and scholar the majority of her professional life, Elders has written more than 150 articles on pediatric endocrinology and the problem of hormonal growth disorders. She spent numerous years as a pediatric physician before becoming the nation's first African-American surgeon general in 1993. Elders addressed graduates of the Wake Forest School of Medicine at their May 16 hooding ceremony in Wait Chapel.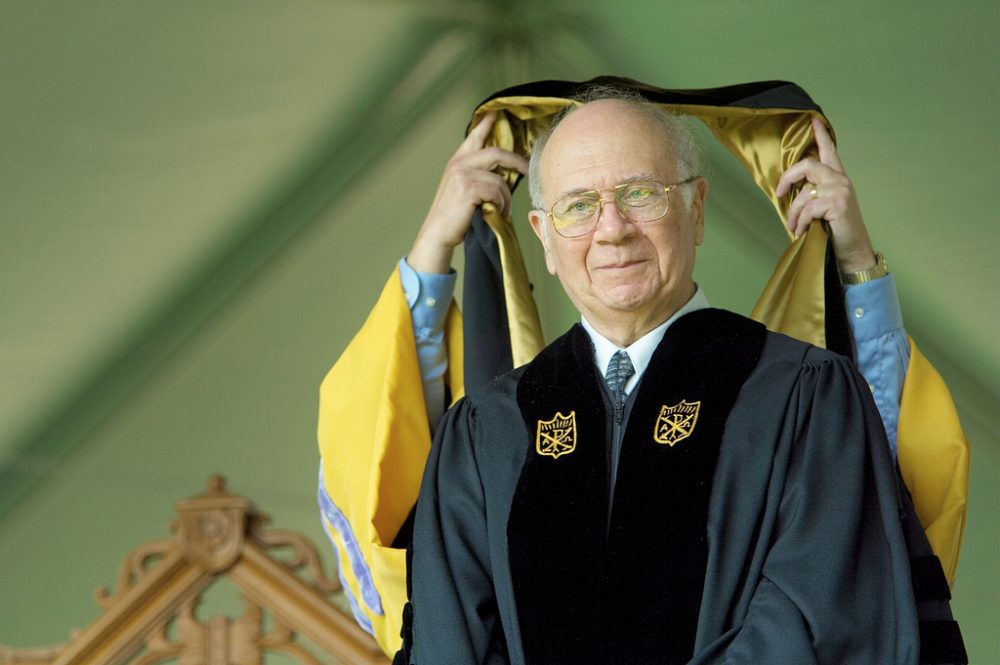 Lewis Lockwood, the Fanny Peabody Research Professor of Music at Harvard University, received an honorary doctor of fine arts degree. Lockwood has been a Fulbright Scholar, a Guggenheim Fellow, a Senior Fellow of the National Endowment for the Humanities, and a visiting member of Princeton University's Institute for Advanced Study. An accomplished cellist who remains active as a chamber musician, Lockwood has been called America's foremost Beethoven scholar.