Divinity School Hooding Ceremony
Dr. Thomas K. Hearn Jr.
President, Wake Forest University
Prepared Remarks
May 18, 2002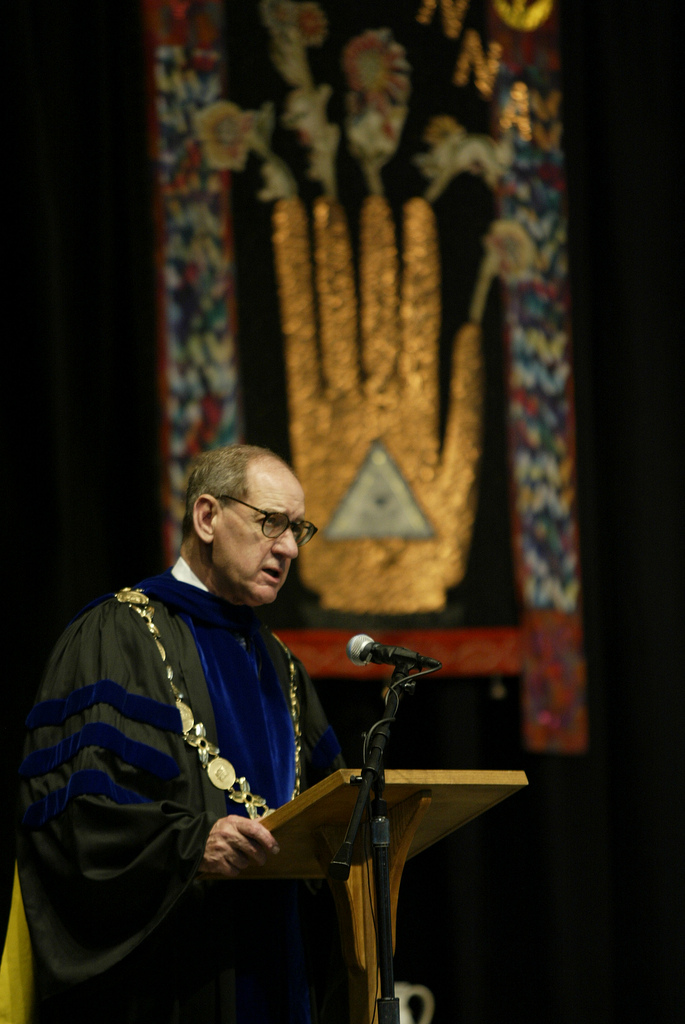 I am happy to welcome each of you to this occasion. It is a significant moment for these inaugural graduates and their families, but also for what this occasion represents in the history of Wake Forest.
From the moment when education came to be regarded as distinct from evangelism – and thus the work of the university, not merely an extension of the church – Wake Forest has wrestled with the question of its religious identity and responsibility. Probably no issue in our modern history has been so vexing. Several presidents, including the one here present, have the scars to prove it.
This Divinity School is a major part of our answer to the question of our religious service. As a university, we provide trained leadership for society's professions and institutions. It is appropriate that we offer the service to the church and the ministry that we offer to law, medicine, business and the other great professions. Our responsibility to the church is educational, and this places Wake Forest as offering our appropriate service – trained leadership – to our founding institution.
This service implies, of course, that our graduates will in fact serve the church in addition to those other agencies which in various ways are part of the proclamation of the Gospel in the world.
I hope, I pray, that this Divinity School will honor and love the church, and the men and women who occupy its pews. Academic culture and erudition can cause us to value knowledge and understanding more than faith. Indeed, we see this dichotomy in the split between the clergy and the laity across many denominations in our county.
I had a beloved uncle, William B. Cooper, who was forced in the Depression to leave school before high school. He was never successful in the worldly sense, and most of his study and learning was devoted to preparing his weekly Sunday School lessons for the classes he taught for decades. His was a simple faith. He was a simple man except that God's grace made of him one of the saints – a man whose acts of kindness, generosity and love were numberless.
My prayer for this school – its faculty and its graduates – is that we may always serve and honor a faith like my uncle's, and the churches where those of his number may worship and serve.