2006: Retiring faculty
Three retiring faculty members from the Reynolda Campus were recognized during the Commencement ceremony on May 15: Jill Jordan McMillan, Professor of Communication; Gordon A. Melson, Dean of the Graduate School of Arts and Sciences and Professor of Chemistry; and Charles L. Richman, Professor of Psychology.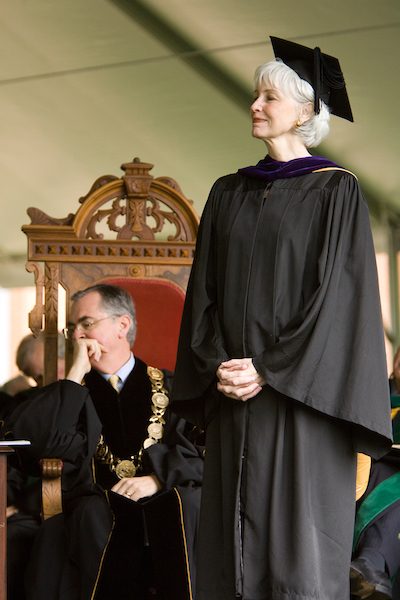 McMillan, who joined the faculty in 1983, taught courses on Public Speaking, Group Communication, Rhetorical Criticism and Organizational Communication. After graduating from Baylor University, she taught English and speech at high schools in Texas and Arkansas before pursuing a master's degree at the University of Arkansas. She taught at Ouachita Baptist University in Arkadelphia, Arkansas, for ten years before coming to Wake Forest. She earned her Ph.D. in speech communication from the University of Texas at Austin.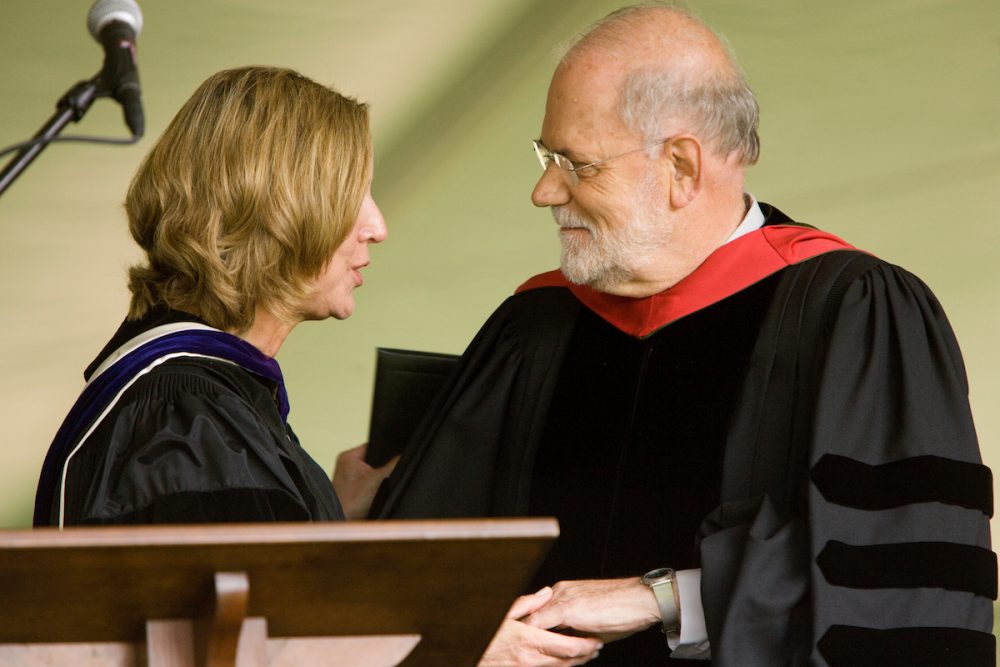 Melson, who has served as dean of the Graduate School since 1991, led the development of new graduate programs in the biomedical sciences and other areas. A native of Sheffield, England, Melson was previously associate provost for research and graduate affairs and professor of chemistry at Virginia Commonwealth University.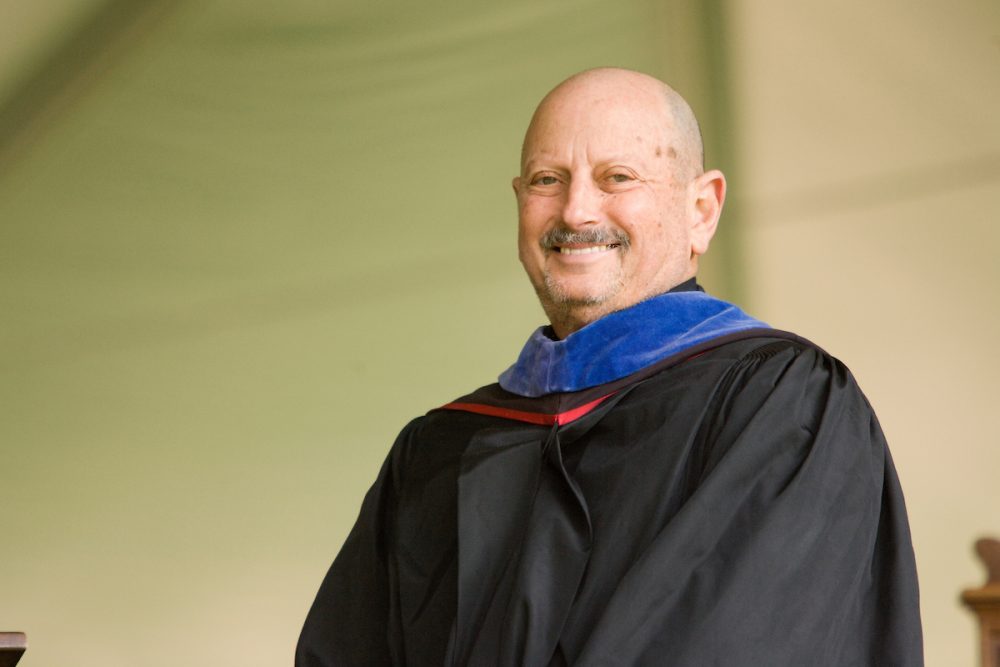 Richman joined the faculty in 1968 after several years as a research assistant and lecturer at the University of Cincinnati, where he earned his Ph.D. in experimental psychology, and two years in the U.S. Army. He taught courses on discrimination, racism, cognition, intelligence and developmental psychology. He was also the advisor and an instructor for the Karate Club for more than two decades.
Professor of Philosophy Marcus B. Hester is also retiring, but was unable to attend the ceremony. A 1960 graduate of Wake Forest, Hester joined the faculty in 1963 after earning his Ph.D. from Vanderbilt University. He taught courses on Ancient and Medieval Philosophy, Aristotle, and Logic.
Three retiring faculty members from the Bowman Gray Campus also were recognized: David A. Bass, Professor of Internal Medicine-Pulmonary, Critical Care, Allergy and Immunologic Diseases; W. Kenneth Haisty, Associate Professor of Internal Medicine-Cardiology; and Paul J. Meis, Professor of Obstetrics and Gynecology-Maternal/Fetal Medicine.