Two faithful servants
Ewing and Robin retire from Calloway School
By John Trump
Published April 30, 2009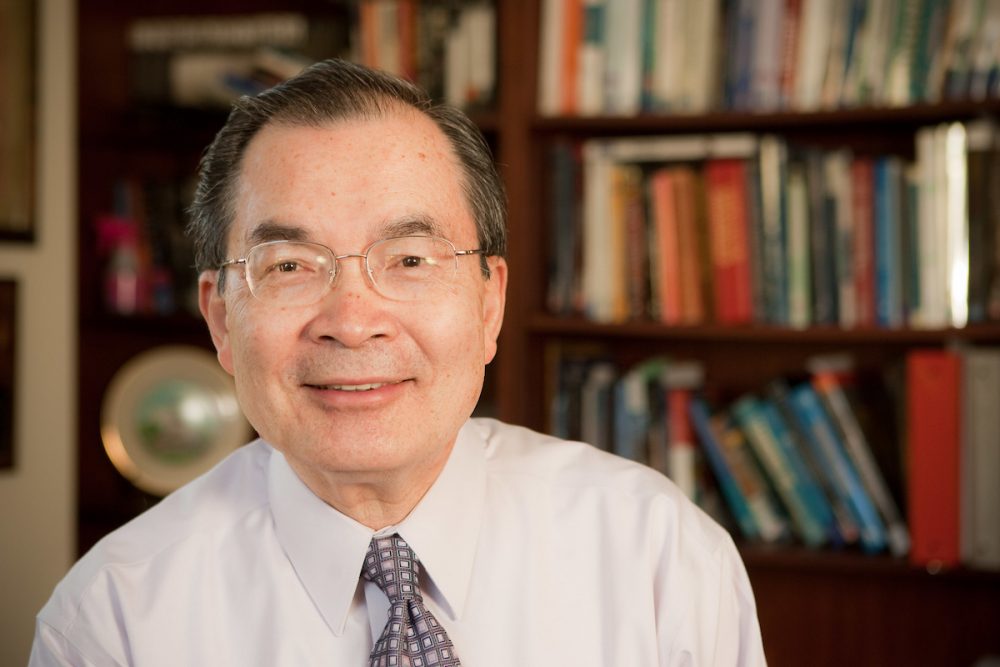 Two long-time professors at the Calloway School of Business and Accountancy are retiring this summer, after more than 50 years of combined experience at the school. Steve Ewing is retiring after 38 years, Don Robin after 12.
"It's been very exciting to work at an institution that offered a strong undergraduate business and accountancy program built upon an extensive liberal arts curriculum, said Ewing, who joined the faculty in 1971. "I enjoyed a tremendously satisfying career coordinating programs with my colleagues in both the undergraduate business courses and the liberal arts departments across the campus. I will miss working with the young men and women who take my classes, helping them to learn 'how to learn,' how to think critically, watching the enthusiasm on their faces when they begin to understand a concept, and challenging them to give their best effort in everything they do."
Ewing, who earned an MBA from Baylor University and his Ph.D. from Texas Tech University, has most recently taught Quantitative Analysis I and a seminar in Comparative Management. He plans to remain in Winston-Salem and pursue interests he wasn't able to focus on while working.
"My wife and I have traveled all over the world, and we both believe that Winston-Salem is the city of our dreams," he said. "I hope to read more widely for pleasure, to update my stamp and coin collections, continue my volunteer work for Crisis Control, and expand my volunteerism into other areas. I plan to continue my activities in line dancing and ballroom dancing, and to take dance lessons so I can enjoy these activities even more. I also plan to continue to travel and enjoy seeing more of our beautiful country in the near future."
Ewing said he tells his students to always remain committed and dedicated to the task at hand. "Whatever you do," he tells them, "whether it is studying for a course or working on a project for your supervisor, you need to give it your fullest attention and commitment, or else you will never truly understand the joy of success. Always ask yourself, 'Have I done everything I can?"
Tom Taylor, professor emeritus of accountancy and dean emeritus of the Calloway School, has worked closely with Ewing since they both arrived at Wake Forest in 1971. "His collegiality and commitment to his work have been extraordinary throughout his career here. His primary concern as a teacher has always been that his students think clearly about the concepts that he teaches. This concern has been reflected both in the classroom and in his open-door policy outside class.
"I have had no other colleague within the business school or across campus that could surpass his friendly and cooperative spirit," Taylor added. "Steve has been a stalwart contributor to a wide range of important aspects of the Calloway School, including curriculum development, policy formulation, hiring, scheduling, accreditation and facilities planning."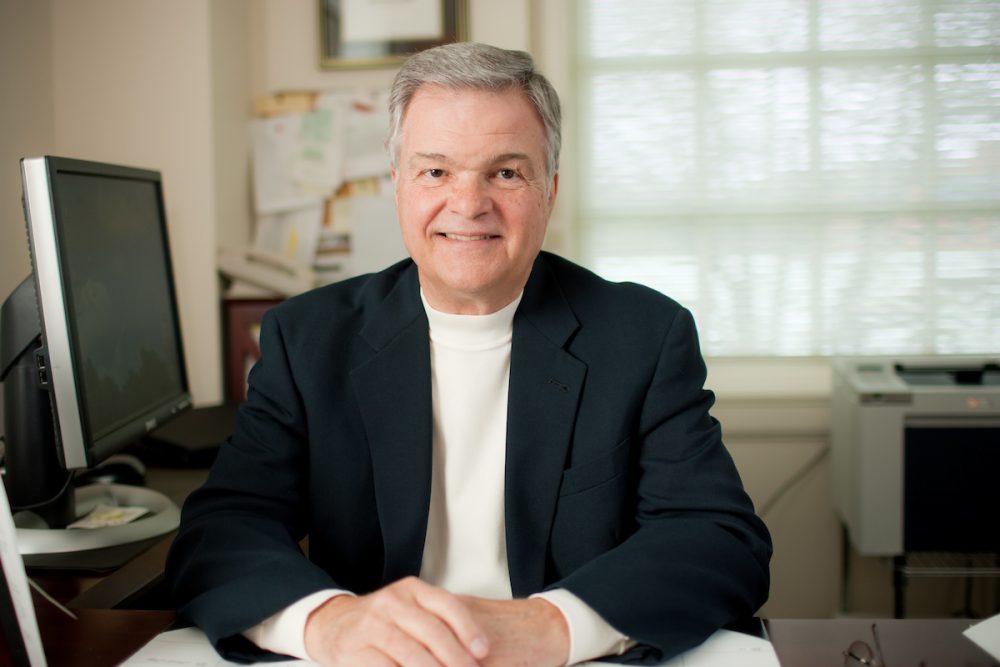 Robin, J. Tylee Wilson Professor of Business Ethics, joined the Calloway faculty in 1997 after teaching at the University of Southern Mississippi for 12 years. He had also taught previously at Louisiana Tech University, Mississippi State University and the University of Georgia.
"It's been a great 12 years here," said Robin, who will turn 70 this year. "I'll miss my students. I've taught at a lot of other institutions, and I love the students here. You can load them up and they can handle it. It's been a delight — the best job I've had in 40 years teaching."
Robin earned his undergraduate degree, MBA and doctoral degrees from Louisiana State University. He has written five books and dozens of academic articles. A native of New Orleans, he is moving to Punta Gorda, Fla., where he plans to golf more with his wife, Sarah, do some fishing, and maybe write a novel.
Umit Akinc, the Thomas H. Davis Professor of Business, has known Robin since he joined the Calloway faculty. "Don has been a terrific colleague and scholar and a model leader in business education," he said. "Wake Forest, and particularly the Calloway School, has greatly benefited from his wisdom, his selfless dedication to his students and to his friends at the school. He has made significant contributions to the careers of several young scholars by being a trusted a friend and a mentor."