Aspiring film-maker
Alex Creswick heads to Hollywood
By David Fyten
Office of Creative Services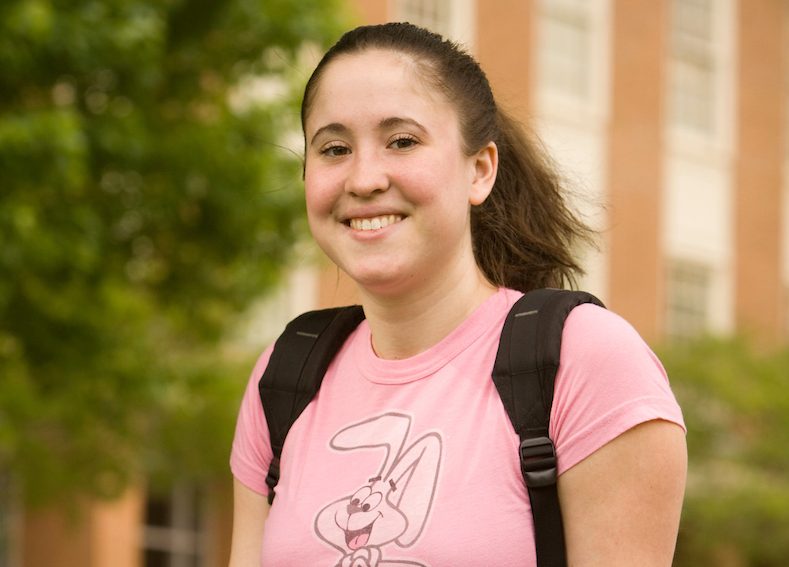 Alex Creswick's mom is a lawyer who devotes much of her practice to mediation. Like mother like daughter, for at Wake Forest, Alex is skilled at alleviating tensions in the residence hall and loves introducing friends she thinks would form good friendships of their own.
That quality of synthesis, along with an eye for a good story, should serve her well as she pursues a career as a film producer.
Creswick, a graduating senior from Columbia, S.C., will enroll this fall in the film producing program at the prestigious UCLA School of Film, Theatre, and Television. One of only 15 students in her class, she was chosen from a pool of several hundred — perhaps as many as 2,000, in her estimation — applicants.
Creswick isn't quite sure what made her stand out in that pile. She majored in communication with a minor in film studies and dabbled in theatre, which all seems relevant, but surely, there were others who boasted more high-powered credentials specific to film. "Perhaps they were impressed with the diversity in my family," she muses. "On my mom's side, my grandfather was half German and half Cherokee, and my grandmother was French Catalan. My dad's side is Scottish and German."
More likely, UCLA was drawn to a self-described mediator who revealed in the application process her admiration for the film producer as the "ultimate networker" and her desire to work primarily behind the scenes in an industry where multitudes of young people seek front-of-camera glamour.
"It is the producer who is responsible for finding a good script and the right person to direct it," she says. "I've never watched films for the pretty pictures up on the screen; I've always looked for stories and character development. In groups, I've always been the mediator, the synthesizer — a person who's helped create really good relationships. That's what a producer does."
Creswick, who confesses to being "a sucker" for the kind of low-budget sci-fi movies she'd watch on TV with her dad, played intercollegiate soccer at Wake Forest for two years as a recruited walk-on, but quit to pursue other interests. "Sports consume so much of your time, even in the offseason," she notes. "It just wasn't leaving enough time to explore all the options that life on campus was presenting and to make the connections I wanted to make."