Aspiring teacher
Jim Vizthum heads to China
By Kerry M. King ('85)
Office of Creative Services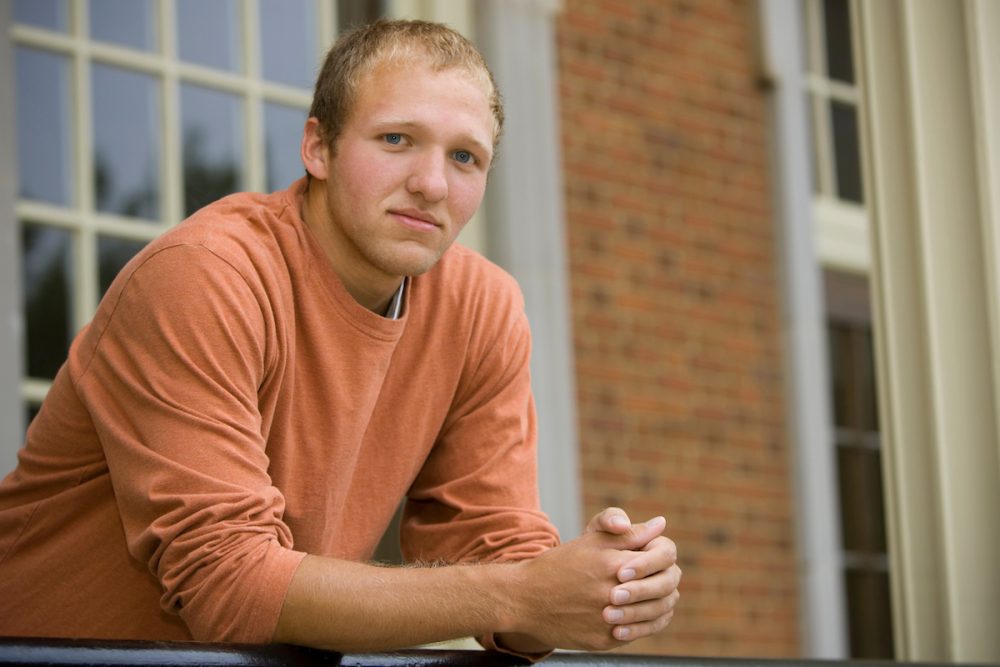 Senior Jim Vizthum never took a teacher-education course or a Chinese-language course in his four years at Wake Forest, so it makes perfect sense that he's heading to China to teach English.
A Spanish major, Vizthum was planning on returning to Spain — where he studied for a semester his junior year — for graduate school, until learning about the "Maryknoll" China program several months ago. The program places native English-speaking teachers in Chinese universities to teach conversational English. It's a challenge he's so excited about that he's already expecting to stay a second year beyond the one-year commitment the program requires.
"I love to experience new cultures, new languages and new people, and that culture (Chinese) is so drastically different," says Vizthum, who is from York, Pa. "And it's an opportunity for me to teach — with no teaching background — and see how much I enjoy it."
The Maryknoll China Teachers Program (www.chinaserv.org) is sponsored by the Catholic Foreign Mission Society of America, although students do not have to be Catholic to participate. (Vizthum is Methodist, but actively participated with friends in the Catholic community programs at Wake Forest.) Vizthum won't find out until later this summer where he will be assigned; he'll travel to Hong Kong in late August for a brief orientation before reporting to China. Once there, he'll live with other foreign teachers in an apartment or campus housing and make about $300 a month.
Vizthum wasn't sure what he was going to do with his Spanish major until he read a story in the September 2005 issue of the Wake Forest Magazine on the Romance language department's program on translation and interpretation. Wake Forest offers one of the few undergraduate programs in the nation to help meet the demand for interpreters and translators. Since 1999, the Romance language department has offered a certificate program in Spanish translation/localization and Spanish interpreting.
Vizthum is now planning to pursue a career in translation and interpretation and hopes his experience in China will allow him to add Chinese into his English and Spanish mix, although he understands the difficulties of learning Chinese. "There is a shortage of English-speaking translators for Chinese. I still intend to pursue translation and interpretation in Spanish and English, but I want to add a third language. I know the experience will be difficult — I'm going into a country not knowing a word of the language — but I'm very motivated to learn."