Service-oriented
McIntyre heads for Brazil
By Kerry M. King ('85)
Office of Creative Services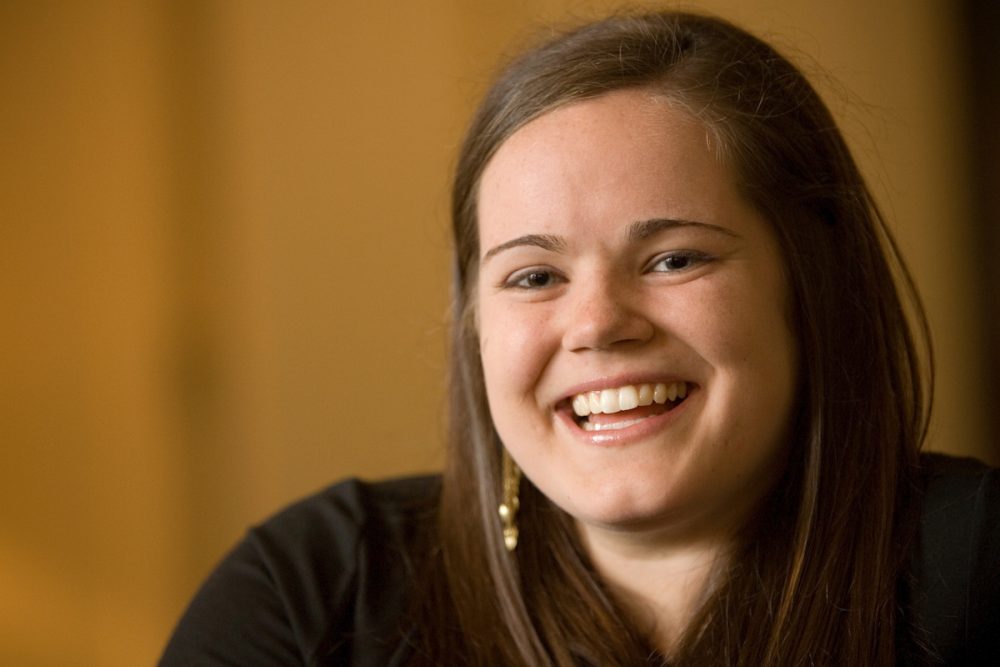 The day after she graduates summa cum laude from Wake Forest, Meg McIntyre will be leading a group of Wake Forest students on a service trip to Brazil. The classics major and history minor from Hickory, N.C., plans to attend law school next year. She hopes to combine her interests in classics and history and a focus on international law into a career in cultural heritage management.
"I have found certain avenues of interest and been exposed to international cultural issues and societal issues," she says of her four years at Wake Forest. "Small schools bring opportunities, and there are a lot of resources here."
She's taken advantage of many of the overseas study and volunteer trips in particular. The summer after her freshman year, she participated on an archeological dig in Romania and spent two weeks in Moscow with other Wake Forest students volunteering at an orphanage. The summer after her sophomore year, she volunteered at the Moscow orphanage again, this time leading the Wake Forest group. During her junior year, she spent a semester in Rome — the first Wake Forest student to study at the Intercollegiate Center for Classical Studies-studying Latin, Greek and Italian and Roman history.
The volunteer experience in Russia eventually led to the Brazil service trip. "I was very moved by the children," she said, "and wanted to create something very lasting for children." The problem, as she saw it, with many service trips is that often you can have only a fleeting impact. She wanted to create something that would last long after the Wake Forest students returned to campus.
She and fellow senior Caitlin Whiteman discovered a nonprofit group, Amizade (Portuguese for friendship), that started in 1994 in Brazil and focuses on projects that lead to sustainable development and economic growth for disadvantaged communities. The group sponsors programs in ten countries, including Ghana, India, Mexico, and in the Navajo Nation in Arizona. McIntyre and Whiteman participated in the program in Brazil last summer and returned to Wake Forest determined to make it one of the University's annual service trips. She said that Wake Forest will be the first university to participate in Amizade on an annual basis.
On May 22, she and Whiteman will return to Brazil with 10 other students and staff adviser David Clark, assistant director of residence life and housing. They'll be building an after-school center for street children in Santarém, located on the Amazon River in one of the poorest regions the country. "When we leave after two weeks we'll be leaving a center where the children can still have support and resources," she said.