Elizabeth "Ali" Carroll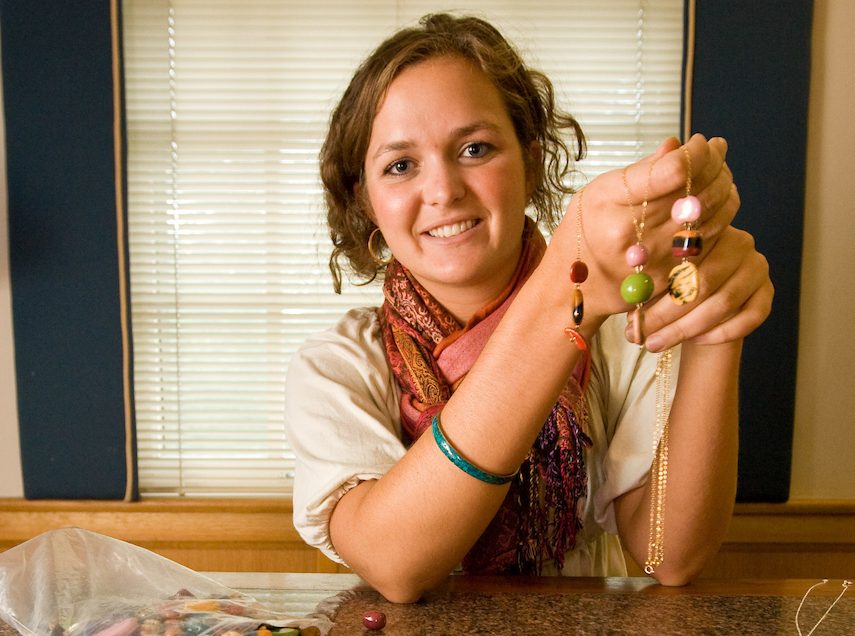 Hometown: Nashville, TN
Major: Studio Art and Communication
Plans for next year: Kemper 5th Year Fellowship for Entrepreneurship at Wake Forest
Favorite class: Mary DeShazer's global literature course because she stimulated thought and discussion and uncovered themes in our literature that are relevant to so many different cultures. She is caring, personable and interested in her students.
Most meaningful experience: Pro Humanitate Scholarship, which allowed me to go to Kenya and Tanzania
What one thing has changed most about you: I've become less earthy.
Words of advice for incoming freshmen: Wake Forest is a place to live life to the fullest. Study hard, but also play hard, and understand that you are so lucky to be here.
What will you miss most: The people
What do you most look forward to after graduation: Having the opportunity to develop Adia (jewelry business to benefit Kenyan people)
Message for mom and dad: You have given me far more than I am deserving of and far more than I could ever ask for. I love you both.